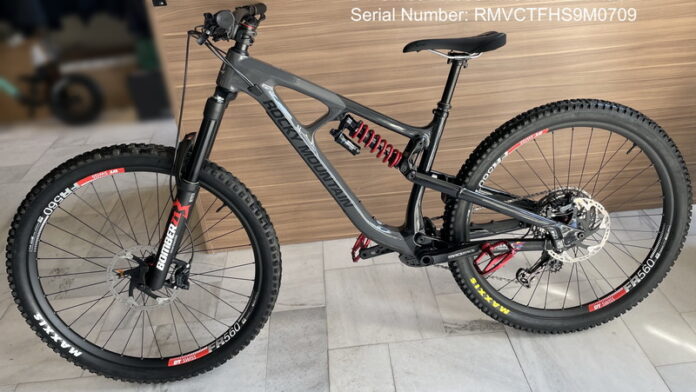 ON May 26, officers of the Richmond RCMP Property Crime Unit recovered six high-end bicycles allegedly stolen during a break-and-enter.
The bikes were allegedly stolen from a sports store at approximately 3:30 a.m. on May 21. Two suspects allegedly entered a store in the 11000-block of Bridgeport Road where they proceeded to steal nine high-end bicycles.
A person of interest and an associated address were identified during the investigation which resulted in the recovery of six of the bikes.
"The nine bicycles stolen are extremely valuable and the recovery of these six is significant to the sports store owner but our work isn't over," said Sgt. Simon Lee, NCO in-charge Targeted Enforcement Units, "Our investigators remain focused and are working hard to recover the remaining bikes."
A seventh bicycle was turned over to police after the purchaser discovered it had been stolen.
Richmond RCMP are seeking the public's assistance to locate the remaining two bicycles.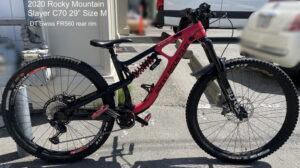 The two outstanding bicycles are described as:
Custom built 2020 Rocky Mountain C50 29" Medium with DT Swiss FR560 rims with 240 hub (Serial Number RMVCTFHS9M0709)
2020 Rocky Mountain Slayer C70 29" Medium
"It's possible these bicycles have been sold to an unsuspecting buyer," said Cpl. Adriana O'Malley, Richmond RCMP Media Relations Officer, "These bicycles are not run-of-the-mill bikes. We are asking anyone who may have purchased or have any knowledge about these bikes to contact us."
A male suspect was arrested and released. This investigation remains active and ongoing.
Anyone who may have witnessed or has information regarding this file is asked to call Richmond RCMP at 604-278-1212 and quote file number 2021-13560.
Should you wish to remain anonymous, contact Crimestoppers by phone at 1-800-222-TIPS (8477) or visit them online at www.solvecrime.ca