SUMEET Sharma, 33, continues to inspire in powerlifting.
His latest achievement was a gold medal for Team Canada at the North American Powerlifting Championships in Panama City in October.
Sumeet has been working in BC Corrections for the past six years. He earned his degree in criminology from Kwantlen Polytechnic University.
Powerlifting is a strength sport that consists of three attempts at maximum weight on any of three lifts: squat, bench press, and deadlift. Sumeet pulled off this gold medal win in bench press with an impressive 370 pounds – about the same weight as an adult reindeer, he notes.
He has competing in powerlifting since 2016 and in that time he has accumulated an impressive resume. In addition to his latest win, he bagged gold in both 2017 and 2018 at the Western Powerlifting Championships. He also placed 4th in powerlifting in Canada in 2018.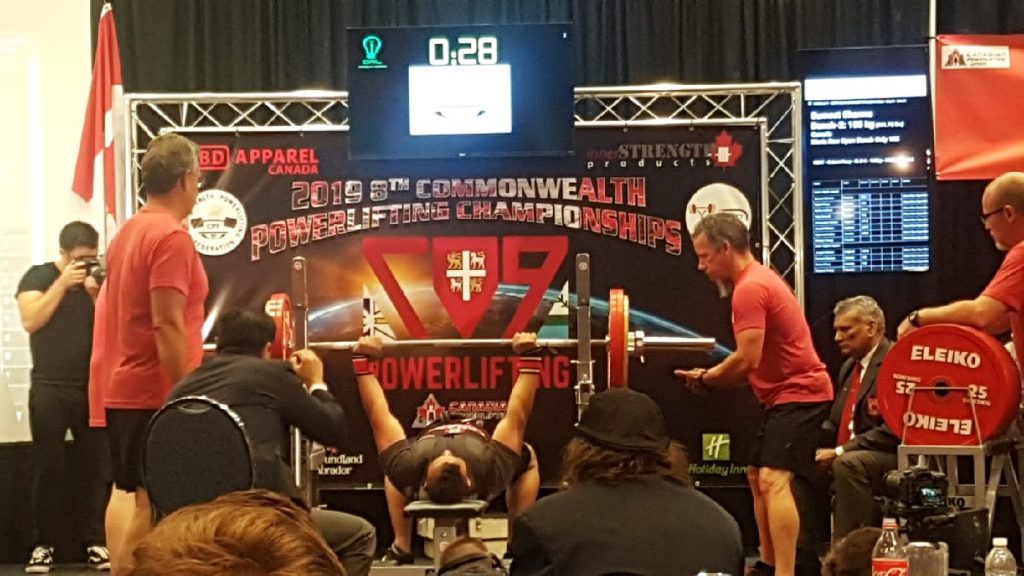 From these successes he was chosen to represent Canada at the Commonwealth Powerlifting Championship in Newfoundland earlier this year where he walked away with silver in bench press.
Indeed, Sumeet is a good role model for South Asian youths.