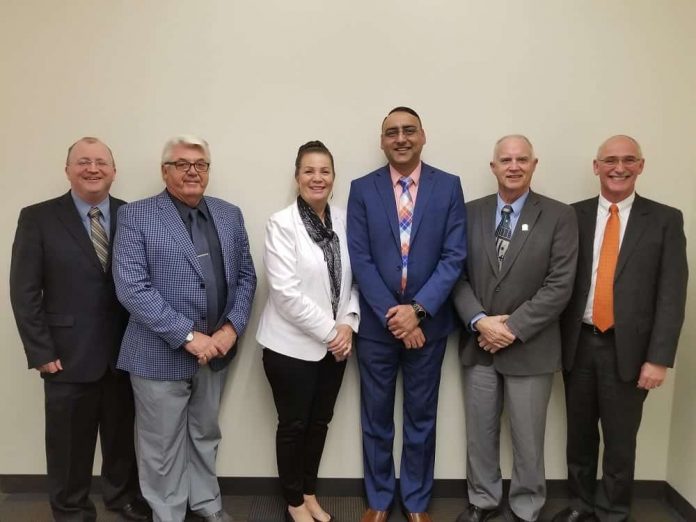 SURREY First Education (SFE) held its Annual General Meeting in Surrey on Sunday (June 10) during which Terry Allen, Bob Holmes, Laurie Larsen, Garry Thind, Gary Tymoschuk and Shawn Wilson were re-elected to continue serving on the board of the society.
At the meeting, members received the President's report from Gary Tymoschuk who praised the work from immediate past Board of Education Chair Shawn Wilson and current Board of Education Chair Laurie Larsen.
"Shawn has served our District and our Board very well for many years as Chair and we thank him for that", Tymoschuk announced at the meeting. He went on to acknowledge the excellent work of Laurie Larsen who was unanimously elected as Board Chair in December 2017. "Laurie has done a very good job representing our Board – our District – and all of the students and families of Surrey since becoming Chair," he said.
Treasurer Wilson presented the financial report.
The SFE Board had previously announced that all six incumbents will seek re-election on Saturday, October 20. They are Laurie Larsen, Board Chair; Terry Allen, Vice Chair; Bob Holmes; Garry Thind; Gary Tymoschuk; and Shawn Wilson.
"Our SFE team has over 60 years of combined experience on the Surrey Board of Education," said Tymoschuk. "We have an amazing team of trustees who have consistently demonstrated a keen desire and strong focus to work together in order to make sound decisions that provide the best education for the children of our community, and give teachers, support staff and administrators the tools they need to be successful."
Larsen added, "We have an excellent Board of Education in Surrey who consistently works well together to deliver the best possible education for every student. I know I speak for all of us when I say we are very proud of the work we have done in our district and it is our hope to be able to continue our work together – with all six of us – after October 20."