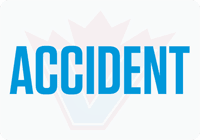 DELTA Police confirmed on Friday that one person died after a collision between a pick-up truck and a cube van that occurred shortly after 11 a.m. on June 12. The vehicles were travelling east and west on River Road, between Hopcott Road and Ross Road, when they were involved in a head-on collision.
"The driver of the cube van, a Surrey man in his 30s, was confirmed to be deceased," said Cris Leykauf, spokesperson for Delta Police. "His loved ones have been notified and we'd like to share our heart-felt condolences with his friends and family."
The driver and passenger in the pick-up truck were seriously injured, and were taken to hospital.
The Delta Police Collision Reconstructionist is investigating. Police are not able to provide any comment on the possible causes of this collision.