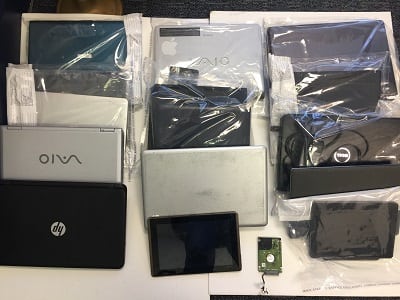 SURREY RCMP announced on Thursday the arrest of eight people in the wake of a recent investigation which resulted in the bust of an alleged fraud and forgery operation.
In March, the Surrey RCMP's District 4 Community Response Unit (CRU) began an investigation into an alleged fraud and forgery operation. The investigation culminated in a search warrant being executed at a residence in the 18900-block of 64th Avenue on June 15. Investigators believe that individuals at this residence were forging documents and credit cards using stolen data.
During their search of the residence, investigators located and seized a significant amount of evidence including:
* Thousands of identity cards, identity documents, and stolen mail
* Five printers and two embossers allegedly used to forge credit cards and identification
* Nine laptop computers and embossers believed to contain stolen personal information
* One airsoft rifle and one airsoft handgun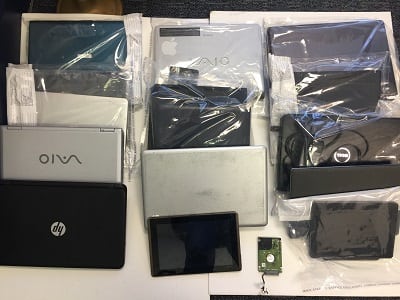 Each of the eight people arrested during the investigation were allegedly found to be in possession of fraudulent identification and credit cards. Charges have not been laid at this time as the investigation is ongoing.
"Identity theft often has a big impact on victims, especially those who have their personal credit affected," said Cpl. Elenore Sturko. "We are pleased that we have been able to stop this illegal operation and will continue to investigate finding those responsible for these types of crimes and bringing them before the courts."
Anyone with information related to this investigation is asked to call the Surrey RCMP at 604-599-0502, or contact Crime Stoppers if you wish to remain anonymous, at 1-800-222-8477 or www.solvecrime.ca.