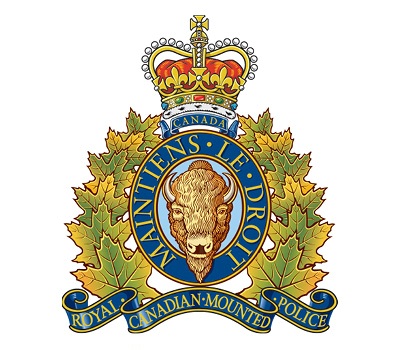 OVER this past weekend, Surrey RCMP issued four violation tickets to businesses and event organizers following repeated contraventions of the Provincial Health Officer's COVID-19 orders.
Following the Minister of Public Safety and Solicitor General's announcement on August 21 of new fines for non-compliance with COVID-19 health orders, the Surrey COVID-19 Compliance and Enforcement Team (CCET) issued $2,300 fines to one restaurant, two event/banquet spaces, and one after hours club on August 23. Each of these places had been subject to previous warnings by CCET.
Unfortunately, a number of Canuck fans celebrating the team's win on August 21 also chose to ignore physical distancing requirements when upwards of 1,000 people gathered at the corner of Scott Road and 72nd Avenue. Although Surrey RCMP and Delta Police Department were in attendance, however, due to the size of the crowd, their focus had to remain on pedestrian and traffic safety. A total of seven violation tickets were issued for seat belt violations as a result of occupants hanging out of windows or sunroofs.
"Canuck fans who gathered in large groups without masks on Friday night should consider this to be their warning," said Sgt. Roger Green of the Surrey COVID-19 Compliance and Enforcement Team. "The public and the police are not happy with the disregard for physical distancing and expect you do to better for the sake of your families, yourselves, and your fellow residents."
CCET conducted a total of 429 checks on Saturday and Sunday at various businesses, event spaces, and faith-based institutions, with 425 of those in compliance with provincial health orders.
Since March 2020, CCET has been proactively conducting outreach around Surrey to ensure that residents, business owners and organizations understand their obligations to stop the spread of COVID-10 by following health orders. CCET, which is made up of Surrey RCMP officers and City of Surrey bylaw officers, conducts approximately 60 proactive compliance checks each day, as well as responding to calls for service.
The Surrey RCMP and Delta Police will be present at 72nd Avenue and Scott Road following each Canucks playoff game to ensure the safety of celebrants, drivers and pedestrians in the area. They are asking everyone to ensure that they comply with COVID-19 public health orders while celebrating – this includes no congregating of more than 50 people in one area, and maintaining physical distancing.
Residents wishing to report a violation of a COVID-19 public health order should contact the City of Surrey Bylaw call centre at 604-591-4370 or the Surrey RCMP non-emergency line at 604-599-0502.