SURREY RCMP on Thursday released two short videos of suspects in an assault in order to advance an ongoing investigation.
On March 19 at approximately 5:50 p.m., Surrey RCMP was monitoring a protest in the 8500-block of 132 Street when a fight broke out in the crowd, resulting in an assault.
Police officers intervened and were able to extract the injured male victim and take him to safety, where he was provided medical care for non-life-threatening injuries by Emergency Health Services.
The two short videos from the scene show three suspects who are believed to be involved in the assault.
The first video shows a suspect who is described as a South Asian man in his mid-20s to early-30s, with a long black beard, wearing all dark clothing, blue vest and a small blue turban.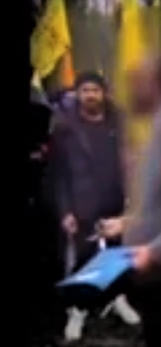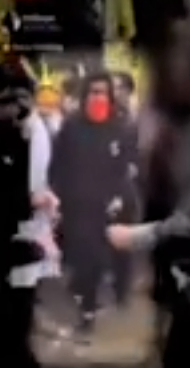 The second video shows the second suspect who is described as a South Asian man in his mid-20s to early -30s, with short black beard, wearing all black clothing, black vest and a small black turban. This suspect is seen holding a yellow colour flag in his hand.
The same video shows the third suspect, who is described as a man in his early 20s, wearing all black clothing and a bright orange colour mask.
"The RCMP respects the right to peaceful protests, but unlawful and violent activity such as assaults, will not be tolerated," said Cpl. Sarbjit Sangha, Surrey RCMP Media Relations Officer. "It is not always safe for police to take immediate enforcement action within a large group of protesters; however, these offences continue to be fully investigated and could lead to subsequent arrests or charges."
Anyone who can help identify the suspect or provide information about this incident is asked to call the Surrey RCMP General Investigation Unit at 604-599-0502.