THE City of Surrey revealed proposed Chuck Bailey Recreation Centre expansion designs at an open house on Tuesday, July 19.
The open house provided an opportunity for the public to view the proposed designs, talk to the project team from SHAPE Architecture Inc., and offer comments and feedback.
"City Council has made it a priority to expand Chuck Bailey Recreation Centre and this open house is a significant step forward for this project," said Surrey Mayor Doug McCallum.
"I want to thank everyone who attended the open house or have provided feedback. Your input is invaluable in helping us shape the expansion to meet the specific needs of the fast-growing community in City Centre."
The design is based on feedback from phases 1 and 2 of public engagement in 2021, where the public gave feedback on their values and needs, as well as the types of activities and spaces they would like to see in the expanded facility.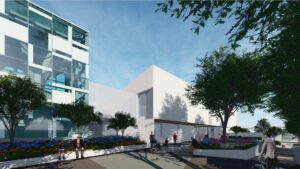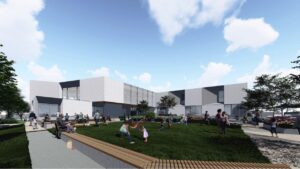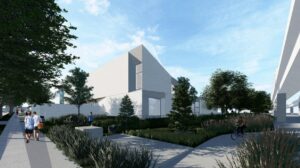 The proposed design includes a second gymnasium, a fitness centre, learning kitchen, maker space, large and small multi-purpose spaces and childcare spaces.
Outdoor amenities include a new entry plaza, community garden space and a grand lawn to accommodate a range of social and learning activities to meet current and future needs of the growing neighbourhood and surrounding Whalley Town Centre.
The energy-efficient expansion will be built in line with the City's Sustainability Charter, Greenhouse Gas Emissions reduction targets and accessibility initiatives, as well as the Province's Wood First policy.
Construction is anticipated to commence in spring 2023 and is expected to be completed in 2024.
Design and construction administration is being handled by award-winning SHAPE Architecture Inc. The project is one of 20-plus projects approved by Surrey City Council as part of 'Surrey Invests' Capital Program.
For more information, to view the proposed designs and to provide feedback, visit surrey.ca/chuckbaileyexpansion.