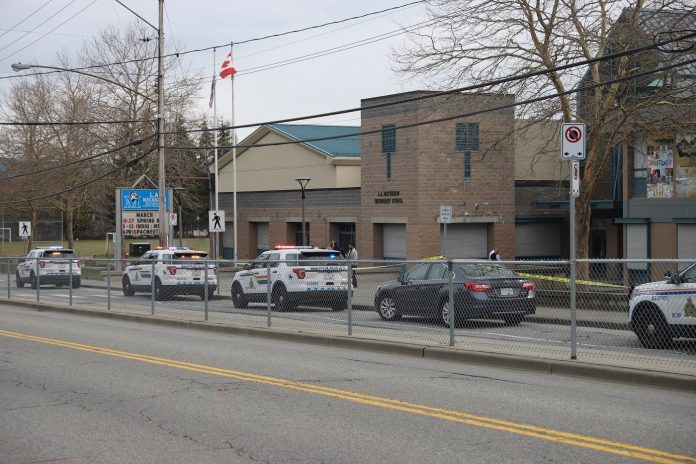 LATEST:
(Updated: 12 noon)
SURREY RCMP are continuing their investigation at LA Matheson Secondary School that was placed under lock down after a staff member was seriously injured in an assault with a weapon just before 8:30 a.m. and taken to hospital.
After the Surrey RCMP and Emergency Response Team completed a security sweep, the lock down was lifted. Classes were cancelled for the rest of the day.
Police said the school employee that was injured in this incident is currently in the hospital in stable condition.
Surrey RCMP spokesperson Cpl. El Sturko said: "Police believe that this incident involved a single suspect and they are currently working on obtaining all available descriptions of that person. Further information on the suspect will be released following the completion of critical witness interviews."
She added: "At this time the suspect has not been identified by police and the motivation for this assault has not been determined."
Earlier, Sturko told The VOICE: "A suspect, believed to be the only suspect at this time, was seen leaving the area in a grey Kia."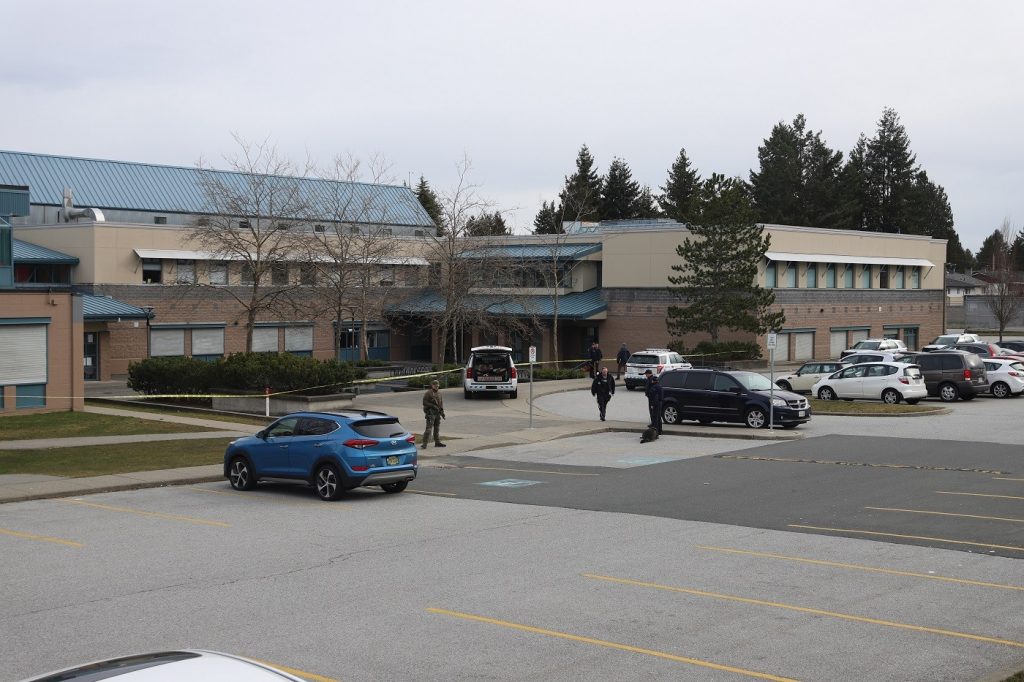 She said: "We are working on getting more details, hopefully to release further information a little later. But anybody who may have seen this vehicle leaving the area or anyone who may have dash-cam footage or information to provide the police, is asked to give us a call [at 604-599-0502]."