Tanner Fox was also charged in July 2022 with first-degree murder in the July 14, 2022 homicide of businessman Ripudaman Singh Malik, 75, who had been acquitted in the 1985 Air India bombing case in 2005.
A man and a woman from Abbotsford have been charged in relation to a March 2022 murder in Abbotsford.
On March 21, 2022, at around 9:52 p.m., Abbotsford Police responded to a home in the 3500-block of Latimer Street as a result of a report of a shooting. Patrol members and B.C. Emergency Health Services (BCEHS) arrived at the home and located a man suffering from gunshot wounds. Life saving measures were attempted, but the victim succumbed to his injuries.
The victim was later identified as 41-year old Chad Colivas of Abbotsford. This incident is not believed to be associated to the BC Gang Conflict.
The Integrated Homicide Investigation Team (IHIT) was called in to investigate and has continued to work closely in partnership with Abbotsford Police and the BC Coroners Service.
On May 26, 2023, IHIT investigators, along with members of Abbotsford Police, arrested 22-year-old Tanner Fox and 30-year-old Laetitia Acera, both of Abbotsford, in relation to the murder.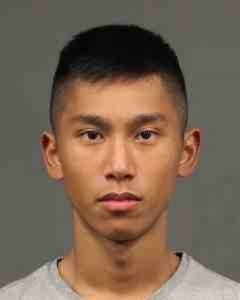 Fox has now been charged with second-degree murder, while Acera has been charged with manslaughter.
"This has been a dynamic and complex investigation," said IHIT Sgt. Timothy Pierotti. "As always, IHIT is grateful for its strong partnership with the Abbotsford Police Department and the other integrated teams, and the strong work completed by all investigators, which led to these results."
READ ALSO:
Arrests made and charges laid in the shooting of Ripudaman Singh Malik (updated)