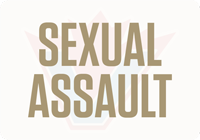 IN early 2023, the New Westminster Police Department's Major Crime Unit, with the assistance of the Specialized Investigations Unit, initiated an investigation into a number sexual offences connected to an individual employed by an organization offering substance use recovery services.
Police said that after a lengthy investigation, the Major Crime Unit arrested Adam Haber, 50, of Vancouver on May 30. He has been charged with three counts of sexual assault.
To date, a total of 11 alleged victims have come forward to police.
Victims have shared with police that they gained the courage to come forward after sharing their experiences and connecting with one another on social media. Investigators have reason to believe that there may be additional victims who have yet to share their story with police.
"We want to assure victims that police are here to listen to what you experienced," said Sgt. Andrew Leaver. "Your safety is something we take seriously, and we're here to provide you necessary support and resources as you bravely come forward."
If anyone is a victim of a sex related offence, or has information about sex related offences of vulnerable women, they are asked to call the New Westminster Police Department's Major Crime Unit Tip Line at 604-529-2430 or send an email to mcucrimetips@nwpolice.org.