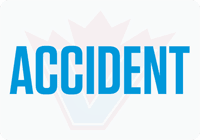 A 41-year-old Vancouver man has died from injuries following a collision with a transport vehicle on Thursday at West 4th Avenue and Blanca Street.
Randolph Krumme was killed after the motorcycle he was riding collided with a truck, which was making a left turn in the intersection.
VPD's Collision Investigation Unit is working to determine the circumstances that led to the collision.
Witnesses can call the Collision Investigation Unit at 604-717-3012.
This is Vancouver's 9th traffic fatality of 2019.