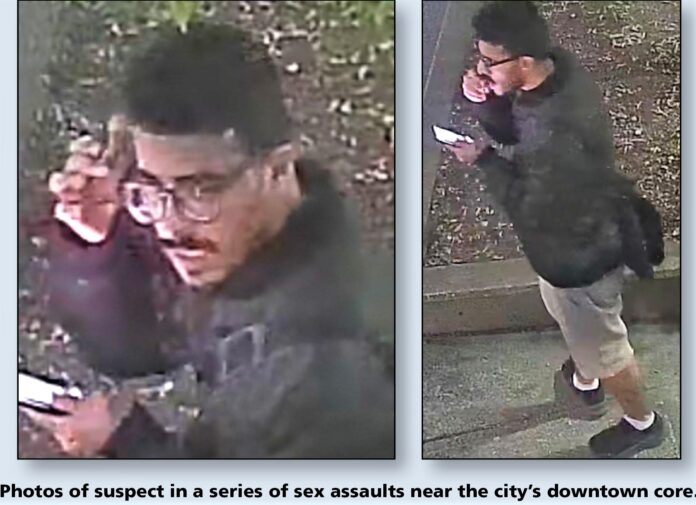 AN alleged groper has been arrested following a Vancouver Police investigation into a series of sexual assaults in the city's downtown core.
Between April 27 and 29, four women reported being sexually assaulted while walking through neighbouhoods around BC Place and Rogers Arena.
All four incidents occurred after dark in the neighbourhoods surrounding BC Place and Rogers Arena. In each case, the woman targeted was between 25 and 40 years old.
On April 27, a woman was walking near Pender and Abbott Street around 9 p.m. when she was approached by a stranger from behind, then groped. Within minutes, a woman was walking near Georgia and Beatty Street when she, too, was groped. Both victims called VPD right away.
Two days later, on April 29, a woman was standing near Georgia and Beatty streets when she was groped by a stranger around 9:15 p.m. A fourth victim was then sexually assaulted near Georgia and Hamilton streets around 11:15 p.m.
Detectives from VPD's Sex Crimes Unit spent several days canvassing the neighbourhoods for information, and speaking with concierges at apartment buildings in the area. Investigators were able to retrieve images of a man, which VPD released to the public on Tuesday.
Following a tip from the public, Vancouver Police arrested the 25-year-old suspect on Wednesday morning at a residence in East Vancouver.
The suspect is currently in custody.