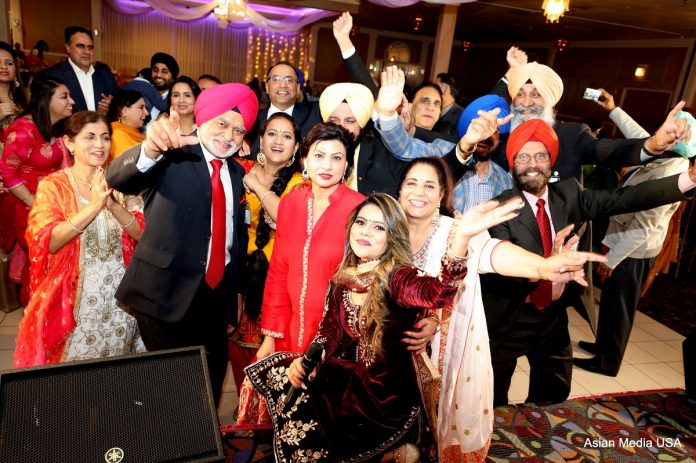 Arlington Heights, Ilinois: Punjabi Cultural Society of Chicago (PCS) organized a family-style dinner banquet and Punjabi musical concert on Saturday November 9 at Atlantis Banquets here with about 400 guests. Beant Singh Boparai and his wife were the chief guests.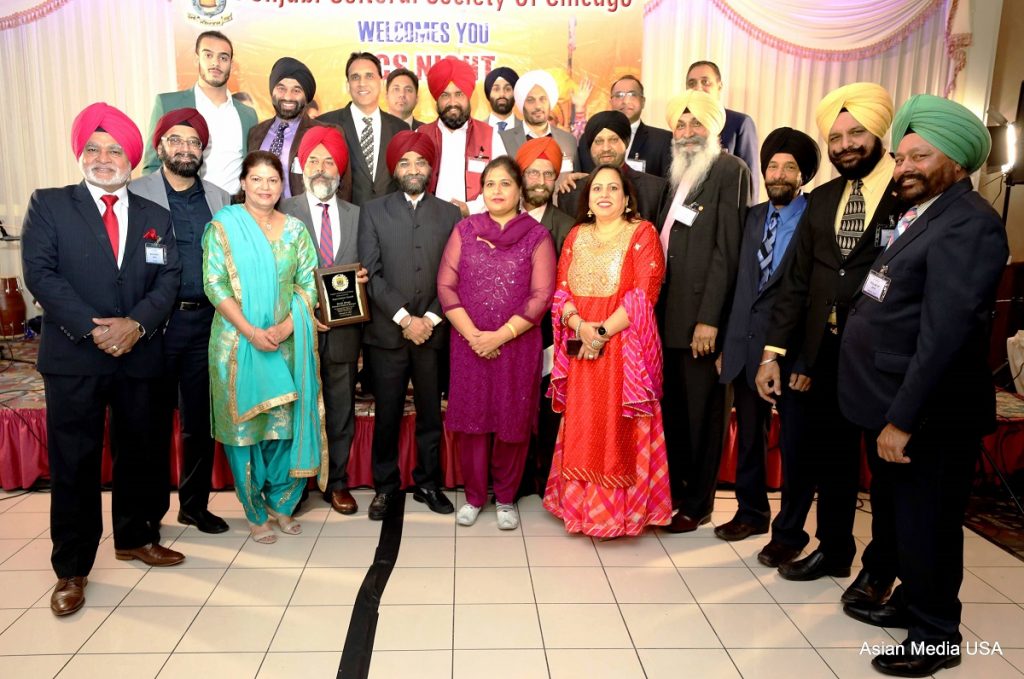 The night featured the 2011 "Voice of Punjab" champion Jaspinder Raina with famous singer Rajn Sandhu and compere actor and entertainer Jagtar Jaggi of "Jalwe Jaggi De" Jus Punjabi TV fame.
Both Jaspinder Raina and Rajn Sandhu sang their currently popular songs, including those from their newly released albums. Jagtar Jaggi emceed the program and entertained the audience with his jokes and comic style of program presentation.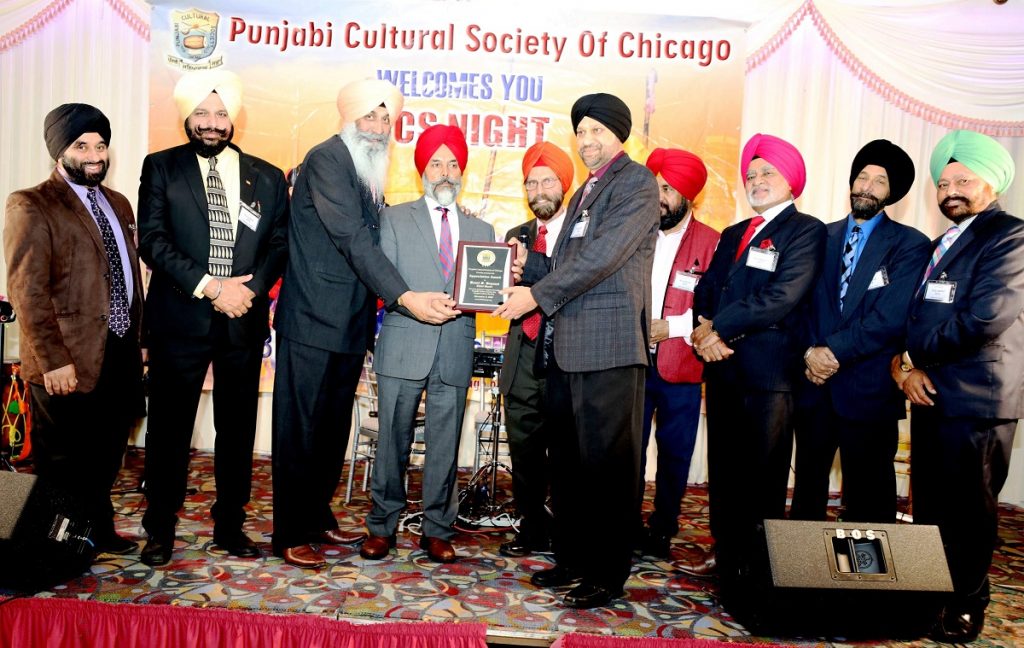 Guest of honor Consul Ranjit Singh of the Indian Consulate in Chicago presented awards to the guest artists.
Beant Singh Boparai and Ranjit Singh were honored by PCS Chairman Gurdeep Singh Nandra, PCS President Harwinder Paul Singh Lail, and all the PCS officials. They presented plaques of honor to gold and silver sponsors.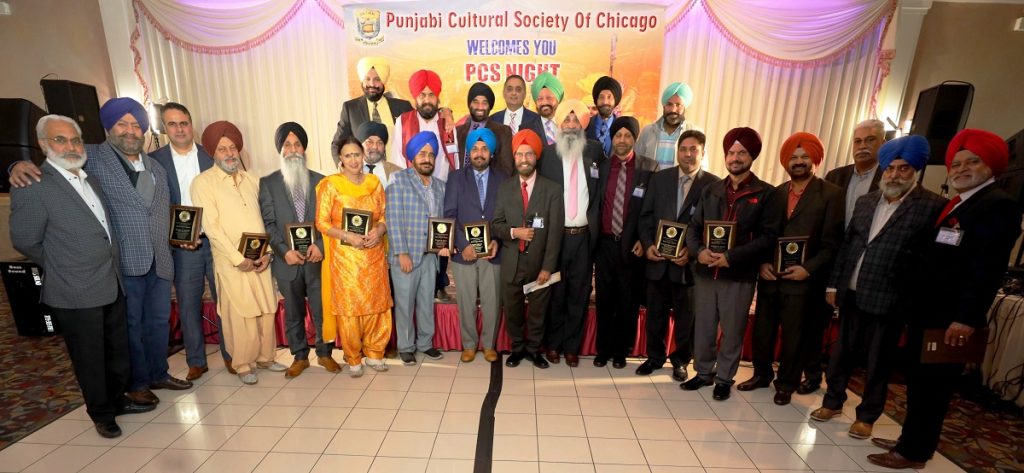 The program opened with a welcome address by PCS Vice President Vick Singh.. Harwinder Paul Singh Lail introduced the artists and announced the award winning sponsors.
Gurdeep Singh Nandra spoke very highly of the PCS team and the community service they are doing to connect our youth with Punjabi culture.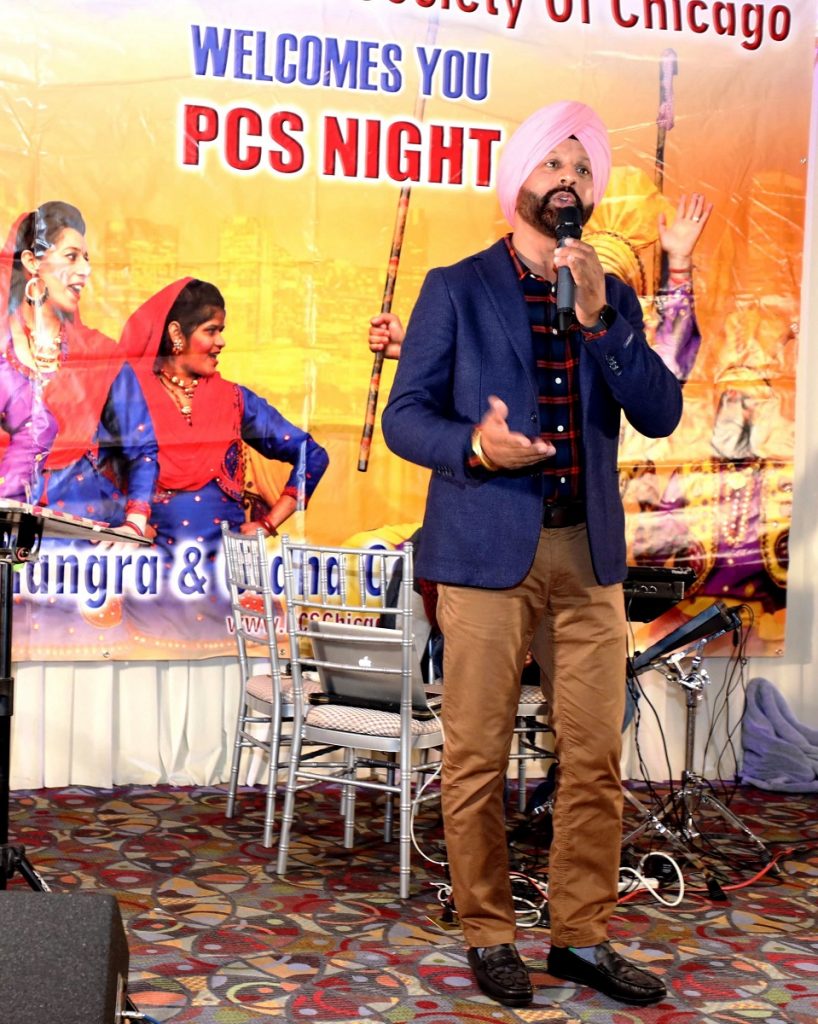 Upcoming PCS events are Thanksgiving Day Parade on State Street Chicago on Thursday November 28, and the Vaisakhi event "Rangla Punjab 2020" on Saturday April 11, 2020, at Hemmens Cultural Center Auditorium in Elgin, Illinois.
The Punjabi Cultural Society of Chicago is a not-for-profit community service organization devoted to promoting Punjabi culture, language, performing arts, education, good citizenship, healthy life style, and sports in the metropolitan Chicago area and beyond. For further information, contact:
Punjabi Cultural Society of Chicago,
P.O. Box 1244 , Palatine , IL 60078
Ph: 847-359-5727
Email: info@PCSChicago.org
Website: www.PCSChicago.org