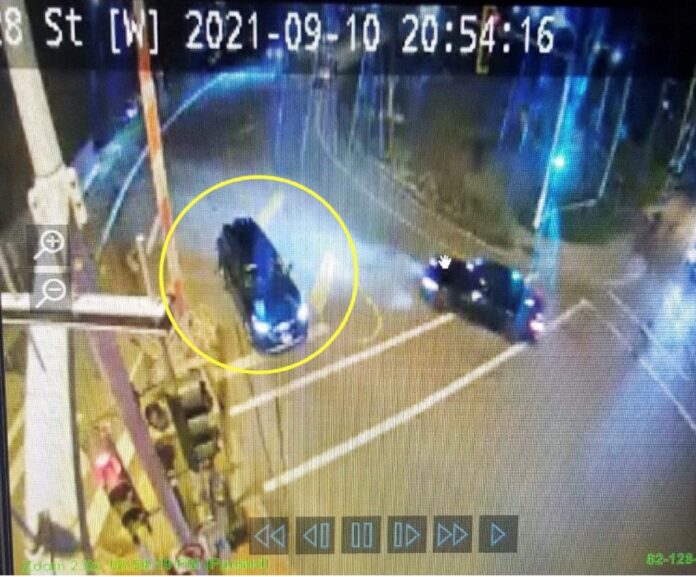 SURREY RCMP Major Crime Section on Saturday released a photo in connection to the investigation of the shooting that took place during a police traffic stop in Newton on Friday night.
The photo is of a vehicle whose driver may have information that will assist in the investigation. The driver is not a suspect in the shooting. Police are looking to make contact with this person and urge them to call Surrey RCMP at 604 599 0502.
The witness vehicle is described as a dark-coloured SUV. It was eastbound at the intersection of 82 Avenue and 128 Street at approximately 8:55 p.m. on Friday (September 10). (Witness vehicle circled in attached photo).
Anyone with information about this incident is asked to contact the Surrey RCMP at 604-599-0502, or Crime Stoppers, if they wish to remain anonymous, at 1-800-222-8477 or www.solvecrime.ca.
ALSO READ:
http://7zi.e17.mywebsitetransfer.com/driver-fires-two-shots-at-surrey-rcmp-officer/