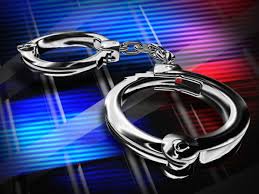 VANCOUVER Police have arrested 14 people in a recent project targeting the theft of personal electronics from downtown coffee shops.
"We continue to see thieves preying on people who are not keeping a close eye on their belongings while out in public," said Sgt. Jason Robillard. "If you're not watching your stuff in a public place, chances are, someone else is."
Late in the summer, police noticed an increase in the theft of electronic devices from patios and coffee shops in downtown Vancouver. In response, a group of officers conducted eight days of targeted enforcement between early September and early October by using "bait" electronics. The electronics were strategically placed and then tracked when stolen.
"We are working to protect people and their property, but it only takes a moment for a thief to steal a cell phone, tablet or computer. I encourage people to keep an eye on their belongings because someone else might be waiting for an opportunity to take them," said Robillard. "As for thieves, the VPD will continue to use innovative tactics to fight property crime throughout the city. The next thing you steal might send you directly to jail."
As a result of the project, officers arrested 14 people. The following ten Vancouver residents have been charged with theft. Charges against the remaining four individuals are pending:
* David Bongaards, 54
* Fardin Daneshvar Kalkhorani, 52
* Andrew Dick, 45
* James Dixon, 42
* Ricardo Dos Santos, 44
* Parker Grieve, 23
* Nolan Havas, 43
* Michael Irwin, 44
* Edward Jules, 57
* David Unick, 30
For information on crime prevention, including on how to protect yourself from becoming a victim of theft, review "Who's watching it when you're not".