THE BC Coroners Service reports 165 suspected illicit drug toxicity deaths in January 2021, the largest ever number of lives lost due to illicit drugs in the first month of a calendar year.
"These figures are heartbreaking, both in scale and for the number of families who are grieving the loss of a loved one," said Lisa Lapointe, Chief Coroner, on Tuesday. "In the fifth year of this public health emergency, there is virtually no community in the province that hasn't been touched by this devastating loss of life."
An average of 5.3 lives were lost each day in January due to the toxic drug supply in B.C., a death rate of 38.1 per 100,000 residents. January is also the 10th consecutive month in which more than 100 deaths were attributed to suspected illicit drug toxicity.
Almost one in five of the suspected deaths (18%) in January noted extreme levels of fentanyl concentrations (greater than 50 micrograms/litre), the largest number recorded to date. Additionally, there were 14 deaths in which carfentanil, a more lethal analogue of fentanyl, was detected, an increase from the December total of nine and the largest monthly figure since May 2019.
The report also notes recent increases in the presence of unprescribed benzodiazepines and its analogues, including etizolam. Since July 2020, etizolam has been identified in 31% of illicit drug toxicity deaths where expedited testing was performed. In January, benzodiazepines and its analogues were detected in nearly half (49%) of all samples tested. The addition of etizolam to fentanyl increases the likelihood of overdose due to the combined respiratory depressant effects. Etizolam is not licensed in Canada. For more information about etizolam, visit:
https://towardtheheart.com/assets/uploads/1609977106OOyN2HFTlkYYKxfbZi8XL6s1NfTlHl0ejSYqQnt.pdf
"We're particularly concerned about the toxicity of the drugs detected in many of the deaths recorded in January," Lapointe said. "The findings suggest that the already unstable drug supply in B.C. is becoming even deadlier, underscoring the urgent need for supervised consumption options, prescribing for safe supply, and accessible treatment and recovery services."
Additional key preliminary findings are below (data are subject to change):
* The 165 suspected illicit drug toxicity deaths represent a 104% increase over the number of deaths in January 2020 (81) and a 7% increase over the number of deaths in December 2020 (154).
* The number of illicit drug toxicity deaths in January 2021 equates to about 5.3 deaths per day.
* Between April 2020 and January 2021, 18% of fentanyl-detected illicit drug toxicity deaths in Vancouver Coastal Health had extreme fentanyl concentrations (greater than 50 micrograms/litre), followed by 13% in Fraser Health and 11% in Interior Health.
* Post-mortem toxicology results suggest there has been a greater number of cases with extreme fentanyl concentrations in April 2020 and January 2021 compared with previous months.
* From April 2020 to January 2021, approximately 13% of cases had extreme fentanyl concentrations, compared to 8% from January 2019 to March 2020.
* Carfentanil was detected in 14 suspected illicit drug toxicity deaths in January 2021 and 64 deaths in 2020.
* The detection rate of benzodiazepines has rapidly increased from 15% of samples in July 2020 to 49% of samples in January 2021.
* No deaths have been reported at supervised consumption or drug overdose prevention sites.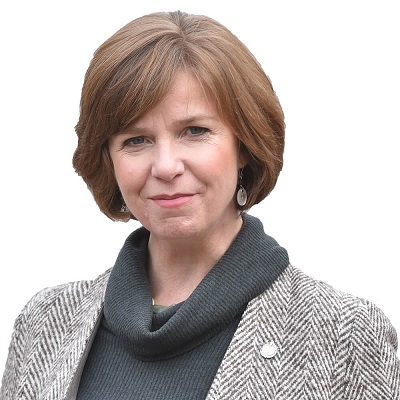 MINISTER of Mental Health and Addictions, Sheila Malcolmson, said in a statement: "We lost 165 more family members, friends, co-workers and teammates in January as a result of the toxic illicit drug supply in B.C. This staggering number follows the deadliest year our province has ever experienced when it comes to the overdose crisis. This level of loss is hard to bear, and we mourn with everyone who has lost a loved one. Front-line workers, caregivers, families and peers responding to overdoses and caring for loved ones during the pandemic deserve our admiration, and our province is grateful for their compassion under immense strain.
"Stigma is driving people to use alone, and the pandemic is pushing people further into isolation. We stepped up our response to these emergencies as quickly as possible in B.C., but the effects of the pandemic on the illicit drug supply chain has made drugs dramatically more toxic than a year ago and, tragically, more lethal. We know people are hurting now and we have to do more to stop this terrible surge in overdose deaths.
"I am committed to finding even more ways to support and separate people from the poisoned drug supply. Addressing mental health and addictions is a priority of the B.C. government, and we are resolved to continue our work to add more treatment and recovery options, more services and supports for communities throughout B.C., and to work with the federal government to move forward on decriminalization. At the same time, we are going to continue building the culturally safe, evidence-based system of mental health and addictions care that people deserve."
TREVOR Halford, BC Liberal Critic for Mental Health and Addictions, said: "My condolences go out to the families of the 165 people who lost their lives to the overdose crisis in January. Under the NDP government's watch, we've seen B.C.'s overdose crisis continue to worsen with more lives lost each month."
He added: "We are again calling for [Premier] John Horgan and the NDP to deliver a seamless mental health and addictions system that will prevent vulnerable people from continuing to fall through the cracks of this fractured system. Overcoming the overdose crisis will take more than a one-size-fits-all approach and we desperately need more resources in place so more lives can be saved."