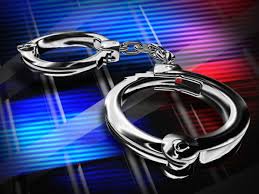 SURREY RCMP on Thursday announced that an investigation into human trafficking has resulted in 14 charges being laid against a 19-year-old man from Vancouver.
This investigation began on January 6 as a missing person's investigation involving a 16-year-old girl, and evolved into a broader investigation after it was discovered that the girl was allegedly being held in Vancouver.
The Surrey RCMP Serious Crime Unit took conduct of the investigation and with the assistance of the Vancouver Police Department the girl was located and safely recovered. The suspect in the investigation was not present at that time of the girls' rescue.
The investigation continued and on April 5, charges were laid and an arrest warrant issued for the suspect, Raimon Geday.
On April 9, Geday was arrested in Vancouver and has now been charged with:
* Two counts of unlawfully recruiting, transporting, harboring and exploiting an individual under the age of 18
* One count of unlawfully receiving financial benefit obtained by the commission of an offence
* One count of knowingly advertising an offer to provide sexual services
* One count of production of child pornography
* One count of possession of child pornography
* Two counts of possession of a controlled substance
* Six counts relating to firearm possession offences
"Ensuring vulnerable victims are protected from those who seek to exploit them is of the utmost importance to police," said Superintendent Elija Rain, Investigative Services Officer. "This investigation is the result of strong police work by our Serious Crime Unit and partnerships with other police services including the Vancouver Police Department."