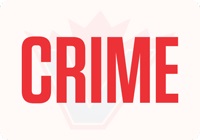 LAST week (September 14-20) proved to be a nightmare for police forces across the Lower Mainland with two killed and several injured in eight shootings. It was a miracle that no innocent bystanders got injured or killed.
There was also a double homicide in an East Vancouver hotel, but police have not revealed how the victims were killed.
(All the incidents were reported on this website).
Saturday, September 19
* Abbotsford police located an unoccupied vehicle that was shot up in the 31000-block of Upper Maclure Road on Saturday night.
* Shots were fired in the area of a Chevron gas station at 231st Street and 72nd Avenue in Langley on Saturday evening. There were no victims on scene and police were trying to figure out what happened.
Friday, September 18
* Shots were fired in the area of 212th Street and 42nd Avenue in Langley shortly after 5 a.m. Officers identified two injured victims: one, a 35-year-old man, appeared to have been assaulted and the other, a 29-year-old man, appeared to be suffering from gunshot wounds. The victims were transported to the hospital. Police say this is not believed to have been a random act.
* Shortly after 7:30 p.m., the Richmond RCMP received reports of gunshots at the Manzo Itamae Japanese Restaurant at 9020 Capstan Way. Two men sustained gunshot wounds with one of the victims, 44-year-old Jian Jun Zhu, dying of his injuries. The second shooting victim, a man in his fifties, was treated for non-life-threatening injuries and has since been released from hospital. Media reports said that Zhu was allegedly a target in the province's biggest money laundering investigation, and the person who was wounded is reportedly his associate Paul King Jin.
Thursday, September 17
* At approximately 11:35 p.m. on Thursday, Richmond RCMP responded to a report of shots fired at a gas station near the intersection of No 3 Road and Blundell Road. The occupants of two vehicles, one black and one white, reportedly exchanged gunfire before departing the location at a high rate of speed. Police said that the incident appeared to be a targeted.
* Surrey RCMP received calls of shots heard in the area of 194th Street and 34th Avenue on Thursday at around 8:15 p.m. Officers located a male in the area suffering from gunshot wounds. The victim was transported to a regional trauma hospital. Police said it appeared to be a targeted incident. Media reports said that a burned-out vehicle was found nearby, but police have not said if it was connected to the shooting.
Wednesday, September 16
* 23-year-old Vancouver resident, Iqubal Grewal, was murdered on Wednesday evening. He was found dead in front of a house near Knight Street and East 64th Avenue near 7:30 p.m. Investigators believe Grewal was targeted. Investigators determined the vehicle used in connection to the murder – a GMC Terrain – was burned out in Richmond.
* There was a double homicide at Astoria Hotel at 769 East Hastings Street that Vancouver Police said was not related to the homicide near East 64th Avenue and Knight Street. Just after 7 p.m. on Wednesday, officers were called to the Astoria Hotel where two people were found unresponsive in a room. One victim was pronounced dead at the scene, and the other died at hospital.
Monday, September 14
* At approximately 10:15 p.m. on Monday, there was a shooting in the 12900-block of 65A Avenue in Surrey. Officers located an uninjured adult male who had been the target of the shooting. Early indications were that the male victim had been pursued by two men at the time of the shooting. The parties involved in the shooting are believed to be known to one another and associated to the Lower Mainland Gang Conflict.