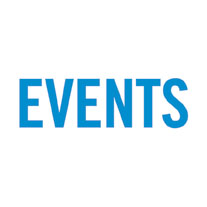 DAY 1 – TUESDAY, SEPTEMBER 22
VICTORIA: The Union of British Columbia Municipalities (UBCM) Virtual Convention begins Tuesday. Details on the following scheduled events are listed in the convention program.
TUESDAY HIGHLIGHTS
9:00 A.M. – CONVENTION OPENING SESSION including President's Address: interview with Mayor Maja Tait
9:30 A.M. – ANNUAL MEETING
10:15 A.M. – (JUST ADDED) PROVINCIAL ELECTION PANEL: THE CAMPAIGN BEGINS
Jonina Campbell, executive director, BC Green Party
Maria Dobrinskya, Broadbent Institute
Another panellist TBA
The convention's first panel session looks at this week's provincial election announcement and the campaign to come from different political viewpoints. On Wednesday and Thursday, we also look forward to hearing campaign speeches by BC's party leaders during the convention.
11:00 A.M. – ADDRESS: Federation of Canadian Municipalities – Bill Karsten (outgoing president) and Councillor Garth Frizzell, City of Prince George (incoming president)
11:10 A.M. – WORKSHOP: Public Transit: Recovery and Rebuild
Kevin Desmond, CEO, Translink
Erinn Pinkerton, President and CEO, BC Transit
Mayor Jonathon Cote, Chair, Mayors' Council on Regional Transportation, City of New Westminster
Mayor Jack Crompton, Resort Municipality of Whistler
As an essential service, public transit has continued throughout the pandemic but in the absence of fare recovery, transit communities have been hit with devastating financial losses. This workshop will focus on the next steps needed to help communities recover from financial losses and rebuild public transit in B.C.
1:00 P.M. – PLENARY SESSION: Reimagining Leadership: Lessons from the Pandemic
The Honourable Janet Austin, OBC, Lieutenant Governor of BC
Dr. Bonnie Henry, Provincial Health Officer
Kim Baird, former Chief of Tsawwassen First Nation
Moderator: Mayor Maja Tait, UBCM President
A panel of cross-sectoral leaders will engage in a discussion about the value of diverse leadership for resilience in the face of a society-shifting event. What lessons and best practices can be applied at the local level?
LATER IN THE WEEK

WEDNESDAY
Resolutions session, 9:00 A.M. to Noon
Andrew Wilkinson, leader, BC Liberal Party – 1:00 P.M
THURSDAY
Jonathan Wilkinson, federal minister of the environment and climate change – 9:00 A.M. 
Sonia Furstenau, leader, BC Green Party – 10:45 A.M.
John Horgan, premier, Province of British Columbia – 1:15 P.M.