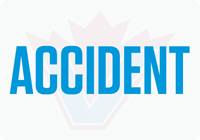 BURNABY RCMP's Criminal Collision Investigation Team is investigating a fatal collision that resulted in the death of a motorcyclist.
Just after 2 a.m., on Sunday, June 19, Burnaby RCMP frontline officers responded to a report of a single motorcycle crash near Willingdon Avenue and Sanderson Way. The motorcycle was travelling southbound on Willingdon Avenue at the time of the crash, which is believed to have occurred at approximately 1:55 a.m. A 22-year-old motorcyclist was pronounced dead on scene.
Burnaby RCMP's Criminal Collision Investigation Team has taken conduct of the investigation, which is ongoing.
"The cause of the crash is still unknown," said Cpl. Mike Kalanj. "If you have dash cam video on Willingdon Avenue between Lougheed Hwy and Sanderson Way between 1:30 a.m. and 2:30 a.m., our investigators would like to speak to you."
Anyone who witnessed this collision or may have dash cam video is asked to contact Burnaby RCMP at 604-646-9999, and quote file number 2022-20078.