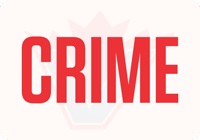 THE New Westminster Police Department is seeking the public's assistance in identifying a suspect in an armed robbery of a convenience store on 12th Street.
The robbery occurred on June 16 at approximately 4:30 a.m. The victim who was working at the convenience store called police after a suspect entered the store, brandished a firearm and made threats to harm the victim if he did not comply and hand over cash. The suspect fled north up 12th Street into Burnaby.
"This is extremely concerning for police and we're asking the public to help us in identifying a suspect," said Sgt. Justine Thom. "If you were driving in the area and have dash cam footage, or the suspect description sounds familiar to you, police are interested in hearing from you."
The suspect is described as a white male, approximately 35-40 years old, 5'7″ tall with a medium build. The suspect was last seen wearing a cream-coloured sweater, a cream-coloured baseball hat, and was wearing a cream-coloured balaclava which covered his entire face but his eyes.