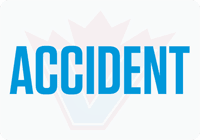 ON Thursday, at 7:55 p.m., Surrey RCMP received a call regarding a motorcyclist who had hit the centre median of Highway 10 in the 16000-block in the eastbound lanes. Surrey Fire and BC Ambulance treated the 23-year-old male driver of the motorcycle on scene. He was transported to hospital where he succumbed to his injuries.
Surrey Traffic Services, the Surrey RCMP Criminal Collision Investigation Team (CCIT), along with the Integrated Collision Analyst and Reconstructionist Services (ICARS) are currently on scene and the investigation is in the early stages. Surrey CCIT will be continuing with the investigation into the cause of the incident.
Traffic is being rerouted at the following intersections: 168th Street and Highway 10 westbound; 152nd Street and Highway 10 eastbound; and 160th Street and Highway 10 eastbound. Traffic in the area will be disrupted for several hours as the investigation continues.
Anyone with information about this incident is asked to call Surrey RCMP at 604-599-0502, or contact CrimeStoppers, if you wish to remain anonymous, at 1-800-222-8477 or www.solvecrime.ca.