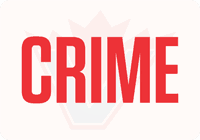 CHARGES have been approved in an investigation into a kidnapping that took place in Burnaby in early July.
 
The following three men are facing charges of kidnapping and forcible confinement:

* Obinna Njoku, 36
* Abdulkadir Handule, 23
* Abdullah Abdullahi, 32
Just after 10 p.m. on July 4, an investigation led officers from the Burnaby RCMP and the Lower Mainland District Integrated Emergency Response Team (LMD ERT) to a residence in the 4900-block of Sanders Street in Burnaby, where police believed the victim of a kidnapping was being held. When police entered the residence, three men escaped over the balcony of the 11-floor apartment. While two men were arrested without incident on lower floors, one man fell to the ground and suffered serious injuries.
The victim was located physically unharmed. All three men were taken into police custody. One of them was taken to hospital.
RCMP notified the Independent Investigations Office of British Columbia (IIO BC) which is investigating to determine whether police actions or inactions are linked to the man's injuries.
Police said that as the IIO BC is continuing their investigation into this incident no further information can be released at this time. For more information about the IIO BC you can visit their website at www.iiobc.ca.