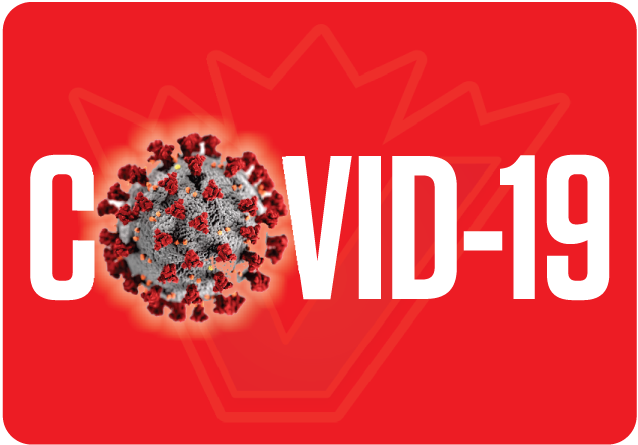 DR. Bonnie Henry, Provincial Health Officer, and Adrian Dix, Minister of Health, on Tuesday announced 438 new cases, including nine epi-linked cases, of COVID-19, for a total of 81,367 cases in British Columbia.
There are 4,679 active cases of COVID-19 in the province, with 8,445 people under active public health monitoring as a result of identified exposure to known cases. A further 75,255 people who tested positive have recovered.
There have been two new COVID-19 related deaths, for a total of 1,365 deaths in the province.
To date, 283,182 doses of COVID-19 vaccine have been administered in B.C., 86,537 of which are second doses. Immunization data is available on the COVID-19 dashboard at: www.bccdc.ca.
Of the active cases, 243 individuals are currently hospitalized with COVID-19, 63 of whom are in intensive care. The remaining people are recovering at home in self-isolation.
There have been 137 new cases of COVID-19 in the Vancouver Coastal Health region, 249 new cases in the Fraser Health region, 19 in the Island Health region, 16 in the Interior Health region, 17 in the Northern Health region and no new cases of people who reside outside of Canada.
There have been 22 new confirmed COVID-19 cases that are variants of concern in the province, for a total of 182 cases. Of the total cases, eight cases are active and the remaining people have recovered. This includes 159 cases of the B.1.1.7 (UK) variant and 23 cases of the B.1.351 (South Africa) variant.
There have been two new health-care facility outbreaks at Chartwell Carrington House (Fraser Health) and at Eagle Ridge Hospital.
Henry and Dix added: "The COVID-19 pandemic has required us to continually review and adapt our approach based on the scientific evidence and real-world data.
"The experience in our communities has clearly shown us that the older you are, the higher your risk.
"More recently, we have also learned that the approved vaccines are highly effective at providing protection with the initial dose. This means we can safely adjust the time between doses.
"Setting second doses at 16 weeks allows us to use our available supply to protect far more people, far sooner.
"The addition of the newly approved AstraZeneca-Serum Institute of India viral vector vaccine also means we can look at accelerating availability of vaccine for essential workers, including for first responders and those who are unable to work from home.
"While this is encouraging news for everyone, we are not yet at that important level of protection that we need to be at to put aside the public health restrictions. We have to have the confidence that we are slowing the spread in a sustained way, which means we need to continue to stay committed to using our layers of protection, to stay small and stay local right now."