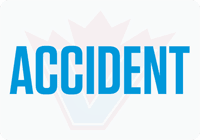 LAST Sunday (September 30), at approximately 9:45 p.m., Surrey RCMP responded to a report of a collision involving a pedestrian and a vehicle near the intersection of 75th Avenue and 122A Street.
The 81-year-old male pedestrian, who was transported to hospital, has since died from his injuries.
The driver of the vehicle remained on scene and cooperated with investigators. Police said speed and alcohol did not appear to be factors in the crash.
The Surrey RCMP's Criminal Collision Investigation Team (CCIT) continues to investigate and is appealing to the public for witnesses and possible dash-cam footage of the collision.
Anyone with information about this incident is asked to call Surrey RCMP at 604-599-0502, or contact Crime Stoppers, if you wish to remain anonymous, at 1-800-222-8477 or go to www.solvecrime.ca.