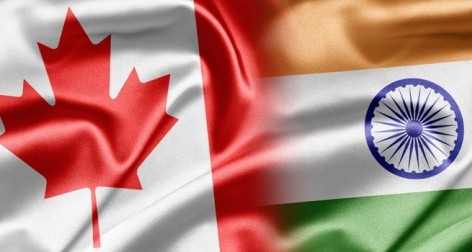 THE National Post reported on Tuesday that according to a refugee claims analysis report for the first half of 2018 by the Canada Border Services Agency, there has been a 246 per cent increase in refugee claims by Indians. And that trend is expected to continue.
Of the 1,805 claims made, 60 per cent were at inland immigration offices – not at airports or land border crossings. The vast majority used temporary resident visas issued by Canada to get here and most were born in the state of Punjab or the state of Haryana, which borders Punjab and was once part of Punjab.
According to the report that was quoted by the National Post, "A frequent basis of claim cited by Indian nationals is the fear of arbitrary arrest or abuse by the police based on accusations of supporting militant organizations. It should be noted the vast majority of these claims are filed by Indian Sikhs."
The report stated: "Contemporary support has re-emerged around proposals for an unofficial referendum of the global Sikh diaspora in 2020 on the question of independence.… As government pushback against the Sikh community continues, fear of arbitrary arrest and abuse by authorities will likely prompt more Indian Sikhs to leave the country."
The National Post reported: "The number of visa applications from Indian citizens soared 70 per cent to 490,552 in the first half of the year, compared to the same period in 2017, and the number of visas approved increased 61 per cent to 295,867 year on year, according to Immigration department statistics."
The figures appear to be sensational, but a spokesman for Immigration Minister Ahmed Hussen told the National Post, while admitting that the overall number of Indian temporary resident visa holders claiming asylum has risen, they represent less than one per cent of all Indian travellers coming here.