SATWANT Aujla of Abbotsford was rendered speechless after learning she won the Guaranteed Prize of $1 million from the January 25 Lotto 6/49 draw, says the BCLC said on Monday in a press release.
"I was at Freshco [in Abbotsford] when I found out I won," recalled Aujla, who was in such disbelief she took her ticket to two gas stations the next day to double check. "I put [the ticket] in my pocket and got out of there when I saw the winning amount."
The Abbotsford resident was most excited to share the news with her son, who was "blown away."
On how it feels to win $1 million?
"This win gives me some peace and comfort. I always wanted to buy my son a house if I won."
Aujla purchased the winning ticket at the Chevron gas station on South Fraser Way in Abbotsford.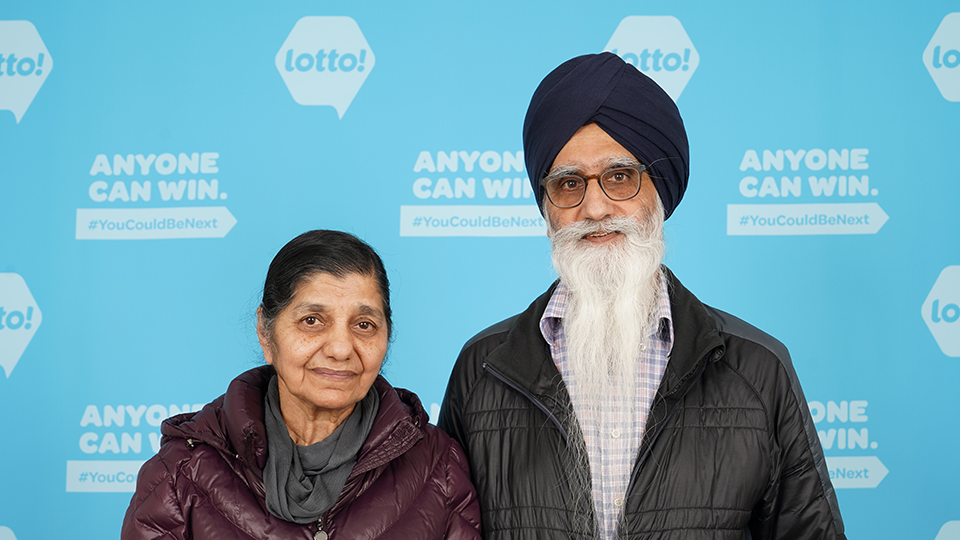 A few days earlier, on March 2, the BCLC announced that a Surrey couple, Swarn and Harbhajan Purba, had an 'extra' exciting day after winning the $500,000 Extra prize from the February 8 Lotto 6/49 draw.
"I was at Superstore [on 76th Avenue and King George in Surrey] when I found out I won," recalled Harbhajan, who was most excited to tell his wife, Swarn and "told her gently" about their win.
The Surrey couple enjoys spending time with family and plans to pay off its mortgage and help the community.
On how it feels to win the lottery?
"We are very excited about our win!" said Harbhajan.
The Purbas purchased the winning ticket at the 7-Eleven on 64 Avenue and 144 Street in Surrey