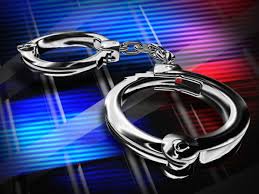 ON January 21, Abbotsford Police investigated an uttering threats incident and charged Danielle Rigdon, a female in her early 40's, with pointing a firearm, assault with a weapon, and uttering threats to cause death or bodily harm.
When officers searched her residence, they seized a loaded firearm and ammunition.
Rigdon appeared in court and was released subject to house arrest and electronic bracelet monitoring.
On Monday (March 18), Rigdon unlawfully left her residence and was quickly tracked by her electronic bracelet to Sevenoaks Shopping Centre, where she was arrested by Abbotsford Police without incident. During the arrest, she attempted to turn over a bag to a friend, but it was intercepted by officers. A loaded handgun, drugs and cash were found in the bag.
Rigdon remains in custody and is additionally charged with carrying a concealed weapon, possession of a prohibited firearm, possession of a loaded prohibited firearm, possession of a prohibited device dangerous to the public, possession of a controlled substance, and breach of undertaking / recognizance (three counts).
Anyone with additional information regarding these incidents is asked to call AbbyPD at 604-859-5225, or text them at 222973 (abbypd). To report anonymously to CrimeStoppers, call 1-800-222-8477(TIPS) or report online at solvecrime.ca.