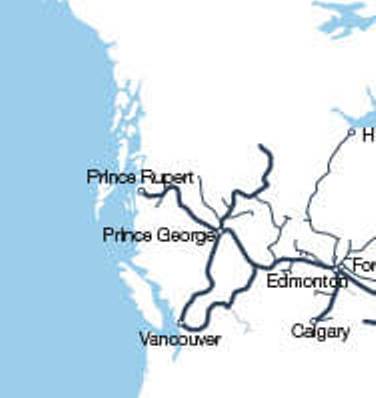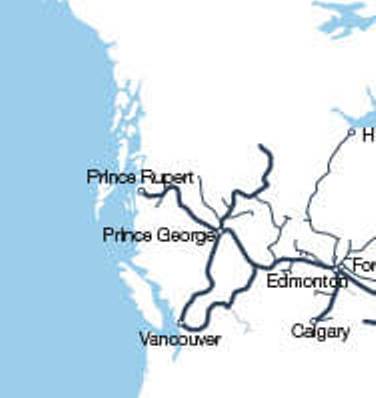 CN on Wednesday announced that it plans to invest approximately $345 million across British Columbia in 2019 to expand and strengthen the Company's rail network throughout the province.
"Following a record capital program in 2018, CN has been able to take on more traffic from different commodity sectors based on contracts with our customers. This year, CN is planning to invest even more than last year to continue boosting capacity and network resiliency and to meet growing traffic on our corridors across B.C.," said Doug Ryhorchuk, Vice President of CN's Western Region.
The B.C. investments are part of CN's 2019 record $3.9-billion capital investment focused on enabling growth from all commodity segments, including consumer goods, grain, agricultural, forest, and energy products from all of its customers, safely and efficiently. Over two years, CN will have made a $7.4 billion capital investment.
"Our Standing Committee on Transportation, Infrastructure and Community just completed an interim report on the trade corridor in Metro Vancouver and, given the growth in trade we expect through Canada's new trade agreements, it will be vital that all component parts of our transport network make the strategic, coordinated investments needed to serve our customers at home and overseas.  CN is a key part of our network, and their capital investments are valuable and timely," said Ken Hardie, MP for Fleetwood–Port Kells.
CN is currently deploying important safety enhancing technologies across its network, such as the Autonomous Track Inspection Program, Distributed Air Cars and Automated Inspection Portals. These innovations, combined with CN's investments in locomotives, capacity, infrastructure, and train crews, will support the safe and efficient movement of our customers' goods to their end markets.
"Prince George City Council wishes to express its sincere appreciation to CN for this important investment into the safety and security of railway service in Prince George and across the province. Prince George is a hub city at the confluence of rivers, roads, highways, and rails, thus investments in rail near Prince George directly benefit and enhance our city," said Lyn Hall, Mayor of Prince George. "Prince George is also a centre that provides supplies and services to most of the northern half of B.C., so the health of our railway system is critical to our current and future success. Our city greatly values our relationship with CN and looks forward to continuing our successful partnership long into the future."
Planned expansion projects that will improve traffic fluidity in the Port of Prince Rupert and Port of Vancouver areas include:
Construction of a new train passing siding in Port Edward;
Construction of 2.5 miles of double track west of Prince George; and,
Multi-year initiatives to increase capacity at the Port of Vancouver in collaboration with the Government of Canada and the Vancouver Fraser Port Authority.
Maintenance program highlights include:
Replacement of approximately 115 miles of rail;
Installation of more than 210,000 new railroad ties;
Rebuilds of 38 road crossing surfaces; and,
Other maintenance work on culverts, signal systems and additional track infrastructure.
CN's B.C. rail network serves the West Coast gateways of Vancouver and Prince Rupert and major inland terminals in Surrey, Prince George, Kamloops, and Fort Nelson.
British Columbia in numbers:
Capital investments: More than $1.2 billion in the last five years
Employees: approximately 2,550
Railroad route miles operated: 2,806
Community partnerships: $888,000 in 2018
Local spending: $503 million in 2018
Total taxes paid by CN: $179 million in 2018
For more information about CN, visit the Company's website at www.cn.ca.