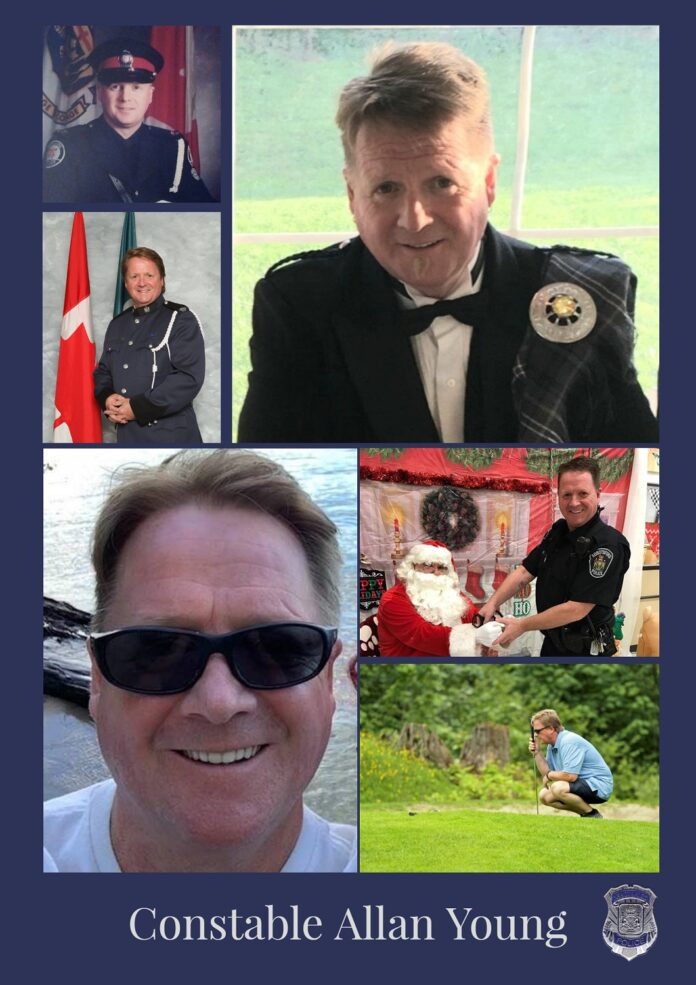 ABBOTSFORD Police on Wednesday announced the passing away of Constable Allan Young, 55, who had been on life support.
According to Nelson Police, it appears that Young approached a man who was causing a disturbance in a roadway in Nelson's downtown area just before midnight on July 16 and a physical altercation ensued. Young received life-threatening injuries.
A 26-year-old male, who was identified and apprehended on scene, is now facing charges of aggravated assault.
Nelson Police said on Wednesday: "The two parties did not know each other. This investigation is ongoing and will continue to develop in the coming days and weeks."
Abbotsford Police said Young passed away peacefully on Tuesday night surrounded by those who love him.
He was born and raised in Dumbarton, Scotland. At the age of 16, he entered the British Royal Navy as a Marine Engineering Mechanic, where he served until 1987.
Young immigrated to Canada in 1997 and joined the Toronto Police Service in 2000.
On March 2, 2004, Allan joined the Abbotsford Police Department. During his career in Abbotsford, he spent time in patrol and the Drug Enforcement Unit.
"We are deeply saddened by the loss of our brother officer. His smile, personality and character cannot be replaced and will forever echo in our hallways. We extend a heart-felt thank you to our community for the support that we and Allan's family have received," said Sgt. Judy Bird, Media Relations Officer, in a statement.