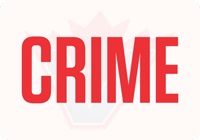 AHMED Tahir, 18, and Matin Ghulam, 23, both of New Westminster have been charged with attempt to commit murder, discharging a firearm with intent, and possession of a prohibited or restricted firearm with ammunition following an investigation by New Westminster Police Department into a report of shots being fired on July 22.
There were no reported injuries as a result of the incident, which occurred between 9th Street and St. Andrews Street at approximately 4:40 p.m. The NWPD Major Crime Unit assumed conduct of the investigation. The Major Crime Unit, along with the assistance of other investigative units within the NWPD, the Burnaby RCMP and the Lower Mainland Emergency Response Team, made two arrests late last week.
"This was a great example of units within the NWPD working together with our partner agencies to ensure the safety of the public, culminating in the arrest of two individuals," said Acting Chief Constable David Jansen.
The Major Crime Unit is continuing to investigate this incident.