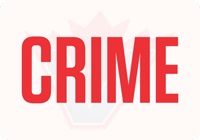 ONTARIO'S Peel Regional Police points out that human trafficking includes every person who recruits, transports, transfers, receives, holds, conceals or harbours a person, or exercises control, direction or influence over the movements of a person, for the purpose of exploiting them or facilitating their exploitation. 
Human trafficking is typically done through sexual exploitation or forced labour and is often described as a modern day form of slavery.
Tips for parents and guardians: 
– Stay informed about your child's social and school life.
– Talk to your child about inappropriate requests from people they do not know.
– Make the effort to know the people / friends involved with your child (not just their nicknames).
– Monitor their social media accounts and set rules for their online activity.
– Stay current with apps and social sites your child is using.
– Educate your child on healthy social and romantic relationships.
"For every survivor that we work with, for every survivor that we rescue, they will tell us about multiple other survivors that no one has found. That nobody has saved. That has never been able to reach out for help and may literally never escape the darkness," says Dr. Jaqui Linder, a psychologist that works to help victims of human trafficking.
Peel Regional Police says they have a team of officers who work with numerous community partners to help rescue victims of human trafficking and offer them help to escape the lifestyle that has been chosen for them.
For more information, visit their website.