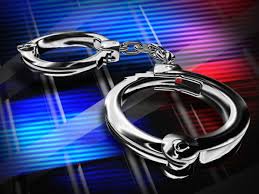 VANCOUVER Police took one man into custody on Saturday evening and another man into custody early Sunday morning following a prolonged stand-off with police in the Downtown Eastside that began on Saturday evening.
"A call like this is very dynamic and challenging. Responding officers worked to gather the appropriate resources and ensure a safe resolution," said Constable Tania Visintin on Sunday.
Officers were called to a residential building near Princess Avenue and Powell Street on Saturday at 7 p.m. after 9-1-1 calls were made by a witness who saw a man with a riffle.
At one point, a 32-year-old man came out of a suite with a firearm. An Emergency Response Section member fired at the suspect. The suspect was taken to hospital for non-life-threatening injuries. The second suspect, a 31-year-old man, remained in the same suite for several hours, however, police were able to negotiate a safe resolution.
Both suspects will be facing firearm-related charges. Police are on-site today to continue the investigation.
The Independent Investigations Office (IIO) has been notified and will be investigating.