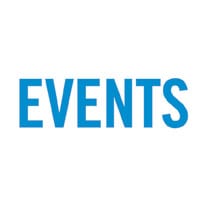 (These are FREE listings. Submit your event / announcement at EditorVoice@gmail.com)
Note: Please do not send posters and pdf's. Just type out the event details in a simple format in your emails or they may not be accepted.
Vancouver Vaisakhi Annual Parade
Khalsa Diwan Society of Vancouver (Ross Street Gurdwara) is holding its Vaisakhi Annual Parade on Saturday, April 13. The parade will leave the gurdwara's premises by 11 a.m. More than 100,000 people line up along the streets to watch and participate in the procession. This is the only Sikh parade sponsored by the City of Vancouver. The Khalsa Diwan Society is a pioneer Sikh society that was formed on July 22, 1906, in Canada. In 1908, the Society built the first gurdwara at 1866 West 2nd Avenue in Vancouver. The new gurdwara was built in 1970 and completely refurbished and extended in 2018.
South Asian Seniors: Filing Income Tax Returns Free
Vedic Seniors Parivar Centre of Vedic Hindu Cultural Society Surrey informs South Asian seniors that during the tax filing period we can help you to file your income tax returns for the year 2018, free of cost, through the community volunteer program of Canada Revenue Agency, from now to April 30 if you are living in Surrey / Delta. The eligibility criteria: 1.Single individual with annual income limit up to $ 35,000. 2. Couples with annual income up to $ 45,000. 3. Three persons income $47,500, 4. Four persons income $50,000. 5. Five persons or more, add $ 2,500 for additional members. Interest income not over $ 1,000 and this income will be included as total eligibility. With no investment income, no rental income, no business or partnership income and no capital gain or loss. Sin# card and photo identity will be required as proof for documents. If you are eligible, contact Surendra Handa, Coordinator, at 604-507-9945 for further information.
Volunteers Needed To Help At Tax Time
The Canada Revenue Agency's (CRA) Community Volunteer Income Tax Program (CVITP) is celebrating 48 years of helping individuals prepare their income tax and benefit returns. CVITP volunteers help complete over half a million tax returns every year for individuals who have a modest-income and a simple tax situation. CRA is once again seeking community organizations to host tax preparation clinics in communities throughout British Columbia (B.C.). It is also looking for volunteers to prepare tax returns. Individuals must be willing to work with their local community organization and have a basic understanding of income tax. Community organizations and their volunteers have offered free tax preparation clinics in various locations including schools, churches, seniors' residences, and nursing homes. Community organizations find the CVITP an excellent way to reach out to seniors, students, and newcomers to Canada. Last year, over 2,600 volunteers and 420 community organizations in B.C. and Yukon helped over 99,280 individuals prepare their income tax and benefit returns. The CRA offers free training and tax preparation software to community organizations and their volunteers. For more information, call 1-888-805-6662, or visit website at canada.ca/taxes-volunteer. For those who have a modest income and a simple tax situation, volunteers may be able to prepare and file income tax and benefit returns—for free. These clinics are usually open from February to the end of April every year. To find a clinic, go to canada.ca/taxes-help.
BC Regional Spelling Bee
BC Regional Spelling Bee Championship is being held on Saturday, April 6 & Sunday, April 7 at Khalsa School Surrey, Old Yale Road Campus, 10677 124th Street, in the school's auditorium. Registration: 8:30 a.m. Awards Ceremony: 3:30-5:30 p.m. Students from all over BC will compete in this championship.
South Asian Seniors: Bingo
Vedic Seniors Parivar Center of Vedic Hindu Cultural Society Surrey invites South Asian adults / senior members and nonmembers also to come and play bingo for the sake of entertainment and make some new friends on Sunday, April 7, 2-3:30 p.m., at Shanti Niketan Hall of Lakshmi Narayan Hindu Temple, 8321 140th Street, Surrey. Bring only $2 to play 2 games. Members will explain the game to you. Tea and snacks will be served. Contact Surendra Handa, Coordinator, at 604-507-9945 for further information.
Surrey Board of Trade: Vibrant Goa
The Surrey Board of Trade is hosting a special International Business Roundtable with Vibrant Goa, India Industry Leaders on Wednesday, April 10. Time: Registration 10:15 a.m.; Program 10:30 – 11:30 a.m. Location: Surrey Board of Trade Conference Room (Unit 101 – 14439 104th Avenue, Surrey) Admission: Free. Email info@businessinsurrey.com. The delegation from Goa, India, led by Rajkumar Kamat, President of the Vibrant Goa Foundation, will meet with industry leaders in Surrey to make a presentation on the region and share information about the Vibrant Goa Global Expo and Summit taking place in October 2019. The prime focus of Vibrant Goa Global Expo and Summit 2019 is inclusive development in key areas such as innovation, sustainability, industries, technology, youth, skills development, knowledge-sharing and networking. For further information, contact Anita Huberman, CEO, Surrey Board of Trade, at anita@businessinsurrey.com or at 604-634-0342.
Boishaki Mela
Celebration of Boishaki Mela by GVBCA from 1 to 9 p.m. on Sunday, April 14 at Riverside Signature, 13030 76th Avenue, Surrey. Local community activists and leaders along with MLAs and MPs will be attending this public event and celebrating Bangla New Year with the community. It is going to be an action packed day with fun and entertainment.
South Asian Film Education Society
SAFES presents film screening and discussion with director: "My Arms Flew" (Iran, 86 min). Written and directed by Hossein Nuri. Friday, April 26 at 7 p.m. at SFU Goldcorp Centre (Room 4955), West 149 Hastings Street, Vancouver. The story of Hossein Nuri, who became a mouth-painter after suffering spinal cord injury from torture by SAVAK, the Shah's secret police. Filmed by his son, Mahmud, the film focuses on Nuri's painting for an exhibition in the US in order to visit his son who is pursuing an academic career there. The screening will be followed by a discussion with Nuri by teleconference / Skype from Tehran. This event is free and is open to the public.
Walk for Alzheimer
IG Wealth Management Walk for Alzheimer on Sunday, May 5. The Alzheimer Society of B.C. invites the public to join us. Time: Registration 9:30 a.m. / Walk 10:30 a.m.-12:30 p.m. at Eaglequest Golf at Coyote Creek, 7778 152nd Street, Surrey. Website: www.walkforalzheimers.ca
Indo-Canadian Business Association of BC
Indo-Canadian Business Association of British Columbia's (ICBABC) 20th Annual Student Achievement Awards on Friday, May 10. The 2019 Scholarship applications are now well under way with deadline on Friday, April 12. What: The ICBABC's annual Student Achievement Awards support outstanding students as they further pursue their academic endeavors within a post-secondary institution. The vision of the awards program is to invest in and develop strong leaders who demonstrate academic excellence, community involvement, a moral force of character, instincts to lead, and commitment to intellectual and personal development. Raise and distribute scholarship: 13-15 scholarships; 10 scholastic awards; one male athletic award and one female athletic award. One special needs award. ICBABC is working with SFU for Punjabi Language full credit course since 2016 and committed to contribute total of $30,000 to promote and expand the Punjabi Language and culture programs. Where: Dhaliwal Banquet Hall, #230 8166 128 Street, Surrey. When: Friday, May 10 at 6:30 p.m. The gala will include a speech by keynote speaker, awards presentation, and performances. We will be also recognizing outstanding companies who have continued support for this cause. Tickets start at $50 single or a $350 for the table of 8, Program guide sponsors Full Page $1,000 + 4 event tickets, Half Page $600 + 2 event tickets and Students Sponsorships starts at $2500. More information can be obtained from www.icbabc.com For event information and reservations contact directors: Hardeep Shergill: 604.617.0076 or Rick Dhaliwal: 604.338.6999 or Amarjit Samra: 604.375.2220 or Lovepreet Sanghera: 778.319.4854 or Anoop Randhawa: 778.319.4639 or Gursharan Dhaliwal: 604.725.0134 or Jograj Randhawa: 778.829.2741 or Kanwalpreet (Kim) Trehan: 604.715.6773 or Jasvinder Singh (Jolly) Dhaliwal: 604.551.0014 or email info@icbabc.com.
Guru Nanak's Free Kitchen 
Sixth Annual Mother's Day Simran Event hosted by Guru Nanak's Free Kitchen on Friday, May 10, 6-7:30 p.m., at Gurdwara Sahib Sukh Sagar, 347 Wood Street, New Westminster. Mother's Day is a special time of the year when we honor and give special recognition to all the mothers for their selfless love in raising and caring for children and families. This is a wonderful way for all communities to come together and show gratitude.
(For more events, visit the "Events" section of our website at voiceonline.com)