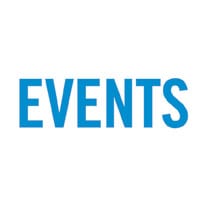 (These are FREE listings. Submit your event / announcement at EditorVoice@gmail.com in typed format as early in the week as possible. NO POSTERS PLEASE.)
Pacific Oral Health Society: Free Oral Cancer Screening
The Pacific Oral Health Society in collaboration with The Rotary Club of Surrey-Newton will be offering a free Oral Cancer Screening Clinic on Sunday, September 8. The clinic will be open from 9 a.m. to 4 p.m. at the Pacific Oral Health Center building located at Unit #300 15850 24th Avenue, Surrey. This free clinic is open to the public. To pre-register for a free screening appointment, call 604-536-2700. The goal of the clinic is to help reduce the barriers to oral cancer screening and support the prevention and early detection of oral cancer and pre-cancer. Last year, this event had been a great success as over 400 people pre-registered for the clinic and over 400 patients were examined by the dental team. The data collected by the Pacific Oral Health Society indicated that 37 people were found to be at high risk of having oral cancer. There were five cases that were direct referrals to the cancer clinic that showed positive signs for oral cancer. www.pohs.ca
Vancouver Orchid Society Summer Sale
The Vancouver Orchid Society's Summer Sale is on Saturday August 24, 10 a.m. to 4 p.m. at VanDusen Gardens, Floral Hall, 5251 Oak Street, Vancouver. Admission is free. The event will feature both commercial and hobby vendors selling orchids, companion plants and growing accessories at great prices. There will also be a member's display table, raffle draws on the hour and potting demonstrations. www.vancouverorchidsociety.ca or Facebook at: https://www.facebook.com/VancouverOrchidSociety/
South Asian Seniors: Bingo
Vedic Seniors Parivar Centre of Vedic Hindu Cultural Society Surrey invites South Asian adults / senior members and non-members also to come and play bingo for the sake of entertainment and make some new friends on Sunday, August 25, 20-3:30 p.m., at Shanti Niketan Hall, 8321 140th Street, Surrey. Bring only two dollars to play two games. Members will explain how to play the game. Tea and light snacks will be served. Contact Surendra Handa, Coordinator , at 604-507-9945 for further information.
Guru Nanak Sikh Gurdwara Society AGM Notice
The Guru Nanak Sikh Gurdwara Society will be holding its Annual General Meeting on Sunday, August 25 at 2 p.m. at the Society premises (Hall No. 2) located at 7050 120th Street, Surrey. The AGM will take place in Hall No. 2 of the Society. If the hall becomes full, additional meeting space will be provided in the Langar Hall and the Gallery. The AGM will have the following purposes: (1) to receive the directors report; (2) to approve the financial statements of the Society for the financial year ended December 31, 2018; and (3) to transact such further or other business as may properly come before the AGM or any adjournment or adjournments thereof. The financial statements of the Society are available for perusal at the Society's office, which is located at the above-noted address. Only members of the Society are eligible to attend the AGM. Members are only able to attend the meeting in person. Voting by proxy is not permitted. Members are required to bring their Society membership card, along with appropriate identification. Hardeep Singh Nijjar – President.
Surrey Libraries
Teen STEM Battles on Thursday, August 29, 1:30-3 p.m., City Centre Branch. Calling all aspiring engineers, artists and architects. Join us to design and build structures out of jellybeans and toothpicks. Challenge yourself, vote for the best structures and winners will take home a prize. Go to www.surreylibraries.ca/events/teen-stem-battles for registration and details.
BC Cancer Breast Screening
BC Cancer Breast Screening's digital mobile mammography service will be visiting The Indo-Canadian Senior's Centre on August 30-31, at 7050 120th Street, Surrey. To book your appointment call Saroj Ludhera of the Sanjha Vehra Women's Association at 778-564-3760. Mammograms are available for women ages 40 and over. Make an informed decision to screen for breast cancer. Visit www.screeningbc.ca to learn more.
Vivek Canada Presents Gala of Hope
Vivek Educational Foundation of Canada (Vivek Canada) will be hosting Gala of Hope – a fundraising dinner in support of education for rural children in Uttar Pradesh, India. The event takes place on Friday, September 6 at Khanna Banquet Hall (11267 125A Street, Surrey). Doors open at 6:30 p.m. Tickets are: $35/adult and $20 for children 6-12. India Cultural Association (ICA) of Vancouver is the organizing partner. The evening will feature live music, cultural performances, scholarships, Indian cuisine and prizes. Vivek Canada will also be recognizing and celebrating Dr. Darbari Lal Sharma with a Lifetime Community Excellence Award for his contributions and service to the community. To promote gender equality and empower local youth, Vivek Canada will award two scholarships of $1,000 each to two female students of South Asian heritage enrolled in a post-secondary institution in B.C. The scholarship recipients will be recognized this evening. For event information and purchase tickets online, visit: https://vivek-gala.eventbrite.ca. To purchase tickets in person, contact: Devinder Sikka at 604-591-2295, Rahul Sood at 604-445-6377, Harmesh Sidher at 604-589-2127 or Neeraj Kumar at 604-363-2370. In 2006, Vivek Educational Foundation of Canada (Vivek Canada) became an incorporated and registered charitable society in B.C. To improve health, sanitation and education services, they work with villagers in remote and disadvantaged regions by encouraging their participation in rural development projects. They provide free elementary school education to girls and boys in remote regions of U.P. For more information about Vivek Canada, visit: https://vivekcanada.org/
Shree Mahalakshmi Temple Fundraising Gala & Reunion
On Friday, September 20 at 6:30 p.m. at Fraserview Banquet Hall, 8240 Fraser Street, Vancouver. A Fundraising Gala Evening Dinner and Cultural Program with the intent to have a reunion of Shree Mahalakshmi Temple family, friends and community. Ticket: $35. Table Price: $500 for 8 people.
Shakti Society: Annual Wellness Day
Shakti Society presents bits 6th Annual Wellness Day on September 22, 8 a.m. to 4 p.m., at Bollywood Banquet Hall, 201 8166, 128th Street, Surrey. Free admission and light refreshments. Keynote speaker: Dr. Claudia Bussanich, dentist, Rajyoga meditation teacher and center coordinator of Brahma Kumaris, Vancouver. Workshops on yoga, dance, meditation, self-defence and more. For info, contact Sonia at 604-307-8796 or email shaktisociety2000@gmail,com.
(For more events, visit the "Events" section of our website at voiceonline.com)