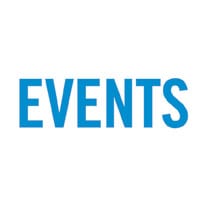 (These are FREE listings. Submit your event / announcement at EditorVoice@gmail.com by Wednesday evening.)
Honda Celebration of Light
Multi Grammy award winning artist Speech, founder of the legendary hip-hop group Arrested Development will be performing on the stage on the Bathhouse Roof at English Bay Saturday, August 3. For a complete schedule of events visit: https://hondacelebrationoflight.com/ The Park Stage at Second Beach, B.C.'s largest beachside festival, will feature more than a dozen diverse and talented musical acts. The Park Stage at Second Beach is a free, family-friendly festival site featuring live music, food trucks, sponsor activations, and a site-wide liquor license. Back by popular demand, the Pete McLeod Airshow Presented by Red Bull returns with his jaw-dropping airshow at 7:45 p.m. over the shores of English Bay. Rain or shine, the fireworks will begin at 10 p.m. from the barges located in English Bay. Music simulcast can be heard on Z-95.3, the Breeze 104.3 FM and through the festival's mobile app, which event organizers encourage attendees to download in advance from the iTunes and Android App Stores. Given the large volume of festival guests and limited parking in the area, Honda Celebration of Light is encouraging attendees to walk, cycle or transit to get to the event. Note that extensive road closures are in effect from 6 p.m. in Kits Point and 7 p.m. in the West End. For a full schedule, event details and tickets visit www.hondacelebrationoflight.com
Indian Idols Performance
The Indian Idols are coming to celebrate BC Day on Sunday, August 4 at 7 p.m. at the Queen Elizabeth Theatre in Vancouver. Salman Ali, Neelanjana Ray and Nitin Kumar will be performing. Tickets range from $35 to $150 and can be bought at Kamal's Video Palace (www.kvpentertainers.com) or online from www.vtixonline.com. Kamal Sharma can be contacted at 604-833-1977 for more information.
South Asian Adults / Seniors: Visit Farm House Museum
Vedic Seniors Pariwar Center of Vedic Hindu Cultural Society Surrey invites South Asian adults, seniors and non-members for a visit to the Historic Stewart Farm House Museum built in 1890, and a get-together at Elgin Heritage Park on Monday, August 5. We shall be using our own cars for transport and those who do not have transport can share a ride. We will meet at 9.30 a.m. at the Lakshmi Narayan Hindu Temple parking lot in front of Shanti Niketan Hall and then depart for Elgin Heritage Park at 13723 Crescent Road, South Surrey. We will organize ourselves in the park with water, pop, juice and snacks. Picking fruits in the orchard is not permitted. There will be some entertainment program. Everybody attending this event has to bring their own lunch. We expect to leave Elgin Heritage Park at 3.30 p.m. after making sure no trash of any kind is left on site. Members of Vedic Seniors Parivar Center, guests and non-members will all contribute $2.50 each for snacks, fruits, pop, etc.. All interested members and non-members should give their names as early as possible to Surendra Handa, Coordinator, at 604-507-9945.
PICS Mega Job Fair Surrey
PICS (Progressive Intercultural Community Society Services) is holding its Mega Job Fair Surrey 2019 on Thursday, August 8 at the North Surrey Recreation Centre, 10275 City Parkway, Surrey. The not-for-profit organization provides Employment Services, Settlement, Senior Housing, Community Services and many other programs throughout the Lower Mainland. The PICS Mega Job Fair is the flagship event for their Employment Services Programs. It gives job seekers the opportunity to meet employers on a one-to –one basis and discover what is available in the Labour Market in a proactive way.
Vivek Canada 2019 Scholarships
To promote gender equality and empower local youth, Vivek Canada is awarding two scholarships of $1,000 each to female students of South Asian heritage enrolled in a post-secondary institution in British Columbia. The scholarship recipients will be recognized at Vivek Canada's "Gala of Hope" on Friday, September 6. To apply, visit their website and submit your application online by August 9 at www.vivekcanada.org.
Abbotsford International Airshow
Thunder Over The Valley on August 9, 10 &11. The Abbotsford International Airshow features over 14 acres of ground attractions, entertainment, and interactive activities for all ages. 340,000 sq ft of diverse aircraft ground displays including modern military aircraft, historic warbirds, commercial and general aviation. For more information: https://abbotsfordairshow.com/
South Asian Family Association: India Live Block Party
The South Asian Family Association will be holding their annual India Live Block Party – a celebration of art, culture and history in downtown Vancouver on Saturday, August 10 on Granville Street. It starts at 12 p.m. and wraps up at 8 p.m. This event is free for the public and utilizes music, song, dance and visual arts to highlight Vancouver's intercultural community. There is also a vibrant vendor marketplace that features cultural wares, clothing, gifts and snacks. Family fun for everyone. This year they will be showcasing cultures from all around the world. Stop by and try some delicious food from around the Indian subcontinent and stay for the Bhangra dance party to end the evening. Performances: Fateh is their headliner this year. Fateh Singh better known by his stage name Fateh Doe or mononym Fateh is a Toronto-based Canadian rapper and songwriter of Indian descent. His music career began in 2012 when he was discovered by Dr Zeus. Other various local performances include classical dance, bhangra, gidha, Bollywood dancing, instrumental music such as the sitar. Activities include turban-tying by the Sikh Riders of Canada, Gathka by Nanak Sikh Academy, cricket for children by the cricket club, roti-making competition, sari-tying all by SAFA members, yoga workshop, bhangra dance, dhol (Indian drum) workshops will be taking place several times during the day. They will also presenting three scholarships to grade 12 graduating students – excellence in academia, excellence in community service / fine arts and excellence in athletics. Each scholarship is $1,000. The opening will be conducted by a First Nations person.
Bollywood Under The Stars
The South Asian Family Association presents Bollywood Under the Stars – a free movie from Bollywood in the park this summer. This year's movie is Gully Boy with Ranveer Singh and Alia Bhatt. There will be a variety of vendors on site including food/snacks, so bring your families, lawn chairs and blankets. The movie will be shown with English subtitles on Sunday, August 16, 6-10 p.m., at Newton Athletic Park in Surrey.
11th Annual Garlic Festival
Location: The Sharing Farm at 2771 Westminster Highway, Richmond. August 18, 10 a.m.-3 p.m. This fun community event is filled with fresh local garlicky delights, a farmers market, live birds of prey demonstrations, a kids zone with nature activities, live music, farm tours & garlic ice cream. This event is by donation-all proceeds from the festival go to supporting The Sharing
Farm. More information at https://richmondgarlicfest.com or https://www.facebook.com/events/430472520888563/
Homicide Support Group for Sikh Community
Valley View Funeral Home is partnering with Gurdwara Dukhnivaran Sahib Temple in Surrey to offer an 8-week Homicide Support Group designed for the Sikh community that will start in September. There will be a free information session on Thursday, August 22 at 3 p.m. at the Temple on how to register. Facilitators: Danny and Dawn Sandhu will talk about their experience of attending a Homicide Support Group after their 17-year-old son Jaylen was murdered five years ago. They will be there to answer your questions and support you in making that difficult decision about attending a support group. Grief support groups provide a safe confidential place: * To Share your story * The Impact of the death * To help with the intrusion of the community and media * To express feelings * To feel cared about * To feel accepted and to ask for help * To normalize yet not minimize grief * Honouring the memory of your loved one.
BC Cancer Breast Screening
BC Cancer Breast Screening's digital mobile mammography service will be visiting The Indo-Canadian Senior's Centre on August 30-31, at 7050 120th Street, Surrey. To book your appointment call Saroj Ludhera of the Sanjha Vehra Women's Association at 778-564-3760. Mammograms are available for women ages 40 and over. Make an informed decision to screen for breast cancer. Visit www.screeningbc.ca to learn more.
Shree Mahalakshmi Temple Fundraising Gala & Reunion
On Friday, September 20 at 6:30 p.m. at Fraserview Banquet Hall, 8240 Fraser Street, Vancouver. A Fundraising Gala Evening Dinner and Cultural Program with the intent to have a reunion of Shree Mahalakshmi Temple family, friends and community. Ticket: $35. Table Price: $500 for 8 people.
(For more events, visit the "Events" section of our website at voiceonline.com)