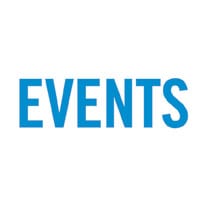 (These are FREE listings. Submit your event at EditorVoice@gmail.com)
2018 Baisakhi Open World Cup
International Punjabi Golf Tournament: June 29-30 at Northview Golf & Country Club, Surrey. Hosted by the International Punjabi Gold Association of America, the Baisakhi Open is an annual golf tournament organized in true Punjabi spirit bringing together golfers from the diaspora worldwide. This year, the tournament will be held in Surrey at the Northview Golf & Country Club on June 29 and 30. The tournament is open to all and is organized in support of a local charity, the Indo-Canadian Friendship Society of BC (ICFSBC), that brings clean water, sanitation, wastewater management, and underground sewers to villages in Punjab, India to improve health and wellbeing. Tickets to golf in the two-day tournament cost $500, which includes meals and entertainment in the evenings. Non-golfers looking to join the fun can attend the June 29 dinner for $100, which will include cocktails, a meal, entertainment, and a silent auction in support of the ICFSBC.  For more information and to register, visit: http://www.baisakhiopenworldcup.com/ The Baisakhi Open is still open for sponsorship. If your business is interested in supporting the tournament, call Jasvinder Singh (Jolly) Dhaliwal at 604-551-0014.
South Asian Seniors: Pot Luck
Vedic Senior Parivar Centre of Vedic Hindu Cultural Society Surrey invites South Asian senior members to come and participate in the annual pot luck on Saturday, June 16, 11 a.m.-2:30 p.m.. th 2018 ( Saturday ) from 11.00 am to 2.30 pm. at Shanti Niketan Hall of Lakshmi Narayan Hindu Temple, 8321 140th Street, Surrey. You will enjoy a variety of homemade dishes prepared by the members. There will be a live light entertainment program by our talented members, starting at 11:45 a.m. Prior registration required for non-members and participants. Contact Surendra Handa, Coordinator, at 604-507-9945 for prior registration.
OneCity Vancouver Nomination Meeting
Saturday, June 16: OneCity will be holding nominations meeting on Saturday, June 16 at the Polish Hall, 4015 Fraser Street, Vancouver. They will be deciding their candidates for the fall election. The successful candidates will be announced publicly at 4:45 p.m. They are electing two candidates for City Council, and three for School Board.  Running for Council are RJ Aquino, Ben Bolliger, Christine Boyle, and Brandon Yan. Running for School Board are Carrie Bercic, Erica Jaaf, and Jennifer Reddy. http://www.onecityvancouver.ca/
Surrey Fest Downtown
Delicious bites, children's activities and crowd-pumping music await you at Surrey Fest: A Celebration of Community. Start the summer with this family-friendly favourite on Saturday, June 16 at Holland Park at 13428 Old Yale Road, Surrey, from 11 a.m. to 4 p.m. Families will love the Kids' Zone where they will enjoy a variety of fun activities. A bouncy castle will have children jumping with excitement. Channel your creativity at the crafts area or showcase your inner artist through henna, glitter tattoos and face painting from A-Star Art Parlour. Local artists at the main stage. This year's lineup includes the lively John Welsh and Los Valientes, the soulful yet spirited Mazacote and the well-loved Springman Family Band. To keep you energized, you will be served free popcorn at the event. A barbecued lunch will be provided courtesy of the Surrey Central Lions Club.
Surrey Walk for ALS
Volunteers, families and friends are gathering once again to raise funds and awareness for people living with ALS. Among the 15 walks happening this year, the Surrey Walk will be held on Saturday, June 16 at Bear Creek Park. Registration will be at 11 a.m. and the walk will start at 12:30 p.m. Volunteers will also be organizing various activities for participants of all ages. Proceeds from the Walk for ALS go to the ALS Society of BC to provide support services for people living with ALS in BC, and to the Canadian ALS Research program. Register today at www.walkforals.ca
Port Moody Community Fair
Invites residents to get connected at the first-ever Port Moody Community Fair, happening at the Civic Centre (100 Newport Drive) on Saturday, June 23, 11 a.m.-3 p.m. The Port Moody Community Fair will include free and fun activities for all ages, as well as opportunities to connect with the people, services, and organizations. Free activities and entertainment for families, including an inflatable slide, mini train rides, toddler bounce area, video arcade truck, Science World demos, the Fun GymBus (a kids' gym on wheels), a face painter, and a photo booth; fire juggler Mike Battie and entertainer Ruffle Redbird; more than 30 booths hosted by community organizations; Port Moody Fire-Rescue booth with fire truck; Port Moody Police booth with police car; and  City of Port Moody Pop-Up City Hall – enter to win a summer-fun gift basket. Check out the fair event listing on City of Port Moody Facebook page.
Book Launch: Ray of Hope
Indians Abroad for Pluralist India (IAPI) invites everyone to join them for the launching of Ray of Hope at George Mackie Library in Delta on Sunday, June 24 at 2 p.m. Authored by Dr. Chandra Sankurathri, who lost his wife and two children in the 1985 Air India bombing, the book is his autobiography that tells us how this man turned his grief into strength and established a charity in memory of his loved ones to help the poor and needy in India. Among the keynote speakers will be eminent journalists Robert Matas and Charlie Smith. The book will be unveiled by the Air India victims' families. No money will be charged for the books, but you are free to make a donation of any amount. All the proceeds will go to the foundation established by Dr. Sankurathri.
SikhRI
SikhRI's second virtual session for teenagers as part of the Naujavan Sohji curriculum.  All registrations are open for Sidak 2018, to be held from July 22 to August 4 this year in Mission, B.C. Sidak is a two-week annual leadership program for adults (18–40 years old) organized by SikhRI that explores personal and panthic development through a Gurmat framework based in Bani, Tavarikh, and Rahit. Students can choose one of the three tracks available this year: * Sikhi 101 – introduction to Sikh history and fundamentals of Sikh theology, such as the interpretation of Asa ki Var. * Sikhi 201 – formulation of a Sikh stance on major contemporary issues through the lenses of Bani (wisdom), Tavarikh (history), and Rahit (lifestyle). * Gurbani 101 – familiarization with Guru Granth Sahib, its structure, grammar, symbolism, and themes. Due to high demand, Sikhi 101 track is full (waitlist only). http://www.sikhri.org/
Surrey Libraries: Young Adult Writing Contest
Surrey Libraries is now accepting entries from young Surrey writers to submit their work for cash prizes in the 31st annual Young Adult Writing Contest. The contest is open to youth born from 2000 to 2006, is free to enter, and young writers can submit entries once to each of the three contest categories: short stories, poems, and comics. Contest entries will be accepted until August 6. Cash prizes of $150, $125, $100 per category and age group are awarded. More details and Contest rules are available on the Surrey Libraries website at surreylibraries.ca.
George Mackie Library, Delta
Why do we have emotions?  What is your relationship with your emotions? On Wednesday, June 20 from 6:45-8:30 p.m., join Lara McIntyre, a local Registered Professional Counsellor for an interactive workshop on Human Emotions at the George Mackie Library. Discover just how important having, recognizing and listening to your emotions is for a healthy life. * Sign up for FVRL's 2018 Summer Reading Club starts Thursday, June 21. There is a club for everyone; Read to Me for (0 to Preschool), Kids (grades K to 6), Teens (grades 7 to 12) and Adults.  Read for your chance to win prizes.  Visit George Mackie Library to join.  Summer fun continues with a number of free performers / programs: Norden the Magician (July 6), Master Puppeteer and Storyteller Elspeth Bowers (July 12), Storyteller Shayna Jones (July 20), Greater Vancouver Zoo (August 3), and Singer-Songwriter Ginalina (August 24).  Free tickets for the events will be available for pickup beginning the week prior to the performance. * Teens!  Need a place to study?  Every day until Friday, June 22, the George Mackie Library invites you to Teen Exam Cram.  We've freed up more areas for you to grab a seat to cram for your exam.  Then when you've put those books away for the summer, celebrate with a fun night of gaming and free pizza. If you are between the ages of 12 – 19, come to Teen Night:  Pizza and Games on Tuesday, June 26 from 5-7 p.m. * Do you enjoy crafting with yarn?  Whatever your age or ability, everyone is welcome at Knit & Stitch.  Members of all ages and abilities meet on Fridays from 2-4 p.m. to knit, crochet or quilt, sharing ideas, techniques and good conversation.
South Asian Seniors: Chair Exercise & Chair Yoga
Vedic Senior Parivar Centre of Vedic Hindu Cultural Society Surrey invites South Asian seniors who are over 55 years of age to come and join other members for Chair Exercise & Chair Yoga for flexibility, strength and balance exercises, free for Yoga Month of June. The one-hour class is conducted by a trained instructor on Fridays (June 22 &29) from 10:30 to 11:30 a.m. at Shanti Niketan Hall of Lakshmi Narayan Hindu Temple, 8321 140th Street, Surrey. Chair Exercise & Chair Yoga effectively assists elderly individuals who have joint problems or who are at risk of falling to exercise and it may also help them to cope with feelings of isolation. Contact Surendra Handa, Coordinator, at 604-507-9945 for early registration.
Long Long Table: Surrey's Community Social
On Tuesday, June 26, 5-9 p.m., at the Civic Plaza, 13450 104th Avenue at the Surrey City Hall. Sit at a long, long table and enjoy a delicious five-course dinner. Each meal is carefully prepared by Rajeev Arora, Executive Chef of the Civic Hotel. From port gelée to baked beet salad with bird eye chili dressing, there will be a variety of flavours to suit your taste. As Surrey's Community Social, The Long Long Table is a chance to expand one's personal and professional network. Residents, students, professionals, business owners and people from all walks of life can gather over a shared experience. Liven up your evening with entertainment from local artists. Irish-Canadian Pat Chessell will set the scene with his Celtic and folk tunes. Unwind with relaxing jazz music from Kris Jay Trio and their warm blend of trombone, keyboard and bass sounds. There will also be table games and a chance to win prizes such as a White Spot burger platters, a Chevron gift certificate, ice hockey tickets for the Vancouver Giants and lacrosse tickets for the Vancouver Stealth.  For a reasonable price of $40. Tickets are available online at llt2018.eventbrite.ca.
Surrey Canada Day
July 1, 10 a.m.-11 p.m., at Bill Reid Millennium Amphitheatre, corner of 176th Street and 64th Avenue, Surrey. Canadian singer-songwriters Serena Ryder and Brett Kissel will co-headline City of Surrey's annual Canada Day celebration. Presented by Coast Capital Savings, this year's free family-friendly event—featuring an amusement park, all-ages activities and full concert lineup—is expected to be the largest Canada Day event in Western Canada.
Pakistani Canadian Cultural Association
Picnic in the Park. Free event on Canada Day, Sunday, July 1, 1-7 p.m., at Crescent Park, South Surrey, 2610 128th Street. Entertainment, food, BBQ, beverages, free prizes for all ages. For more info: 604-721-0956. www.pccabc.ca
Surrey: Newton Days
Saturdays: July 7, 14, 21, 28. Time:12- 4 p.m. Location: The Newton Grove, 13730 72nd  Avenue. Free for all ages. More info: http://www.newtonbia.com/newton-days/  Complete with craft and farm market, kids crafts, face painting, free BBQ, henna, Science World, music, petting zoo, mini golf; Newton Days has something for everyone. Open to the community, nearly everything will be free. Back again this year, $5 Farm Vouchers to redeem at the farmers' market; find them at the Newton BIA photobooth.
2018 Pakistan Festival
Free event sponsored by Pakistani Canadian Cultural Association, Pakistani Canadian Women's Society, Consulate General of Pakistan Vancouver and Pakistani Youth Council. Featuring Fakhir Mehmood. A celebration of music, culture, fashion and cuisine of Pakistan on Sunday, July 8 at Vancouver Art Gallery, 750 Hornby Street, Vancouver.
Walk with the Dragon
S.U.C.C.E.S.S. Foundation: Walk with the Dragon is returning to Lumbermen's Arch at Stanley Park on Sunday, July 15. More than 5,000 people are expected to join the community event, which aims to raise $406,000 for S.U.C.C.E.S.S. programs and services that receive no or partial government funding and that benefit seniors, women, youth and families. The event will feature a special ceremony at which the S.U.C.C.E.S.S. Dragon will be "awakened" and lead participants on a seven-kilometre excursion around the Stanley Park Seawall. Participants may also choose to walk a three-kilometre route around Lost Lagoon. This year, the Walk will feature a large Kids Zone sponsored by RBC, with a bouncy castle, balloon-twisting artists and game booths. In addition, S.U.C.C.E.S.S. Foundation will partner with CHMB AM1320 for the third year for a radiothon on Saturday, July 14, from 8 a.m. to midnight.
Fusion Festival, Surrey
July 21 & 22, 11 a.m.-10 p.m., at Holland Park. Bringing together over 45 cultural and community groups from around the world and more than 150 artists and performers, the two-day festival, presented by Coast Capital Savings, will keep you busy throughout the weekend with live entertainment, food pavilions and interactive cultural activities. Don't miss headline performances from Walk Off The Earth and Ranjit Bawa.
Movies Under the Stars
Every Saturday in August (4, 11, 18, 25) at Holland Park (13428 Old Yale Road,  Surrey).Entertainment starts at 5 p.m., movies begin at dusk. This all-ages event is free for everyone to attend. All you need are your lawn chairs and blankets to cozy up while enjoying the film. There will be free popcorn courtesy of Prospera Credit Union. Attendees are encouraged to arrive earlier to find a good spot and to enjoy the pre-show entertainment. Starting at 5 p.m., there will be fun activities before the movie begins. The lineup starts with Ferdinand on August 4 as you follow the adventures of a giant bull with a big heart. On August 11, witness the hype about Coco and how it won an Academy Award for Best Animated Feature Film. The magic continues on August 18 where you will be charmed by the comedic Paddington 2. End the month with Wonder on August 25, an inspiring story about compassion and acceptance.
(For more events, visit the "Events" section of our website at voiceonline.com)