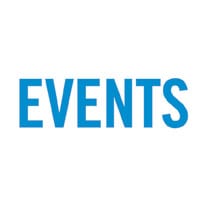 (These are FREE listings. Submit your event at EditorVoice@gmail.com)
Lohana Cultural Association
Invites all to​ Shree Jalaram Bapa's ​Yagnopavit / Grahashanti Sanskar ceremony on Saturday, June 2 at Burnaby Hindu Temple, 5420  ​Marine Drive, ​Burnaby. Program: 4 p.m. Yagnopavit Sanskar. 6 p.m. Bhajan Kirtan, Arti. 7 p.m. ​Priti Bhojan. For more info, call Vasant Lakhani at (604) 987-1925.
Tower of Babel' Public Literary Event
A free public event "Tower of Babel" will be held on Saturday, June 2, 1-3 p.m. (15-minute shows, 15-minute intervals – total 4 shows) at the Vancouver Art Gallery North Plaza, celebrating the cultural diversity of Vancouver by gathering 20 new immigrants to read one poem, that has been translated into 20 languages. Twenty performers will surround and flood you with 20 languages – Arabic, Chinese, Czech, English, Filipino, First Nation, Farsi, French, Germany, Greek, Hindi, Indonesian, Italian, Japanese, Korean, Lithuanian, Polish, Russian, Spanish, and Thai. Vancouver based Japanese poet, Soramaru Takayama, created an original Japanese poem, which he then translated into English. Using his signature blend of theatrical performance and poetry reading, Soramaru has choreographed the performance. Yayoi Hirano, the founder of Yayoi Theatre Movement Society, is art director. Produced by Tasai Art Collective
Muriel Arnason Library
Muriel Arnason Library and the Langley Senior Resources Society are celebrating their annual Seniors Appreciation Day. Please come and meet City and Township of Langley firefighters and learn about the MedWatch Health Care Emergency program on Thursday, June 7, 11:30 a.m.-1 p.m.  Langley Seniors Resources Centre will set up a booth to provide information about services and resources available for seniors in this area. All ages are welcome to attend this event and have a chat with seniors to learn something new from them as they have a long experience of life and so much to share. Enjoy a light lunch, a display of new large print titles, and enter a book draw.  This is a free, drop-in program. Muriel Arnason Library is located in the Township of Langley Civic Facility at 20338 – 65th Avenue. Phone: 604-532-3590.
South Asian Seniors: Chair Exercise & Chair Yoga
Vedic Senior Parivar Centre of Vedic Hindu Cultural Society Surrey invites South Asian seniors who are over 55 years of age to come and join other members for Chair Exercise & Chair Yoga for flexibility, strength and balance exercises, free for Yoga Month of June. The one-hour class is conducted by a trained instructor on Fridays from 10:30 to 11:30 a.m. at Shanti Niketan Hall of Lakshmi Narayan Hindu Temple, 8321 140th Street, Surrey. Chair Exercise & Chair Yoga effectively assists elderly individuals who have joint problems or who are at risk of falling to exercise and it may also help them to cope with feelings of isolation. Contact Surendra Handa, Coordinator, at 604-507-9945 for early registration.
South Asian Studies Institute
Opening reception and launch of the latest exhibit, titled Desis in the Diaspora, on Sunday, June 10, 3-5 p.m., 3-5 p.m., at Sikh Heritage Museum, National Historic Site Gur Sikh Temple,
33089 South Fraser Way, Abbotsford. A new Legacy Hall will be unveiled. All are welcome.
This exhibit features the work of Jagdeep Singh Raina, a Canadian artist from Guelph, Ontario. The exhibit also features four youth photographers whose work was selected as part of a nationwide call for artists. The opening reception will include an artist talk by Jagdeep Singh as well as a talk by Buncy Pagely, in legacy of her father Sardar Mahinder Singh Beadall. Feel free to send this invitation to others.
World Sikh Organization
The World Sikh Organization is hosting an inter-community dinner on Sunday, June 10, 5:30-8:30 p.m., at Bollywood Banquet Hall (#201 – 8168, 128th  Street, Surrey). The cost of the dinner is $25 / person and you can pre-register by contacting Jasmeen Kaur at 778-895-2272 or emailing bcteam@worldsikh.org.
Italian Day on The Drive
Sunday, June 10, 12-8 p.m. on Commercial Drive (from Venables Street to Grandview Cut). Cost of admission: Free. A vibrant cultural street festival celebrating Italian culture, heritage and community with over 150 street participants, comprised of partners, merchants, vendors and community organizations – and an estimated 300,000+ attendees of all ages and cultures. Delicious Italian street food — including pasta, panini, meatballs, arancini, pizza, panzerotti, fried Italian donuts, cannoli, gelato, coffee, and espresso based drinks. For more info: https://www.facebook.com/ItalianDay
Newton Business Improvement Association
Thursday, June 14 at 12 p.m. at Greek Corner: Do you have questions and concerns about what's happening in the Newton Town Centre? Looking for a chance to connect with other businesses and organization in the town centre? Newton Talks is a monthly networking forum for businesses and community to establish a voice for Newton that improves business opportunities, revitalize the area, and creates a sustainable future for the community. Each month the discussion will focus on a different area of concern. Registration required. Open to the Community. Lunch will be provided. June guest: MLA Harry Bains, Minister of Labour. This will be an open forum for you to bring up your questions and / or concerns regarding the Newton Town Centre.
Surrey Walk for ALS
Volunteers, families and friends are gathering once again to raise funds and awareness for people living with ALS. Among the 15 walks happening this year, the Surrey Walk will be held on Saturday, June 16 at Bear Creek Park. Registration will be at 11 a.m. and the walk will start at 12:30 p.m. Volunteers will also be organizing various activities for participants of all ages. Proceeds from the Walk for ALS go to the ALS Society of BC to provide support services for people living with ALS in BC, and to the Canadian ALS Research program. Register today at www.walkforals.ca
Movies Under the Stars
Every Saturday in August (4, 11, 18, 25) at Holland Park (13428 Old Yale Road,  Surrey).Entertainment starts at 5 p.m., movies begin at dusk. This all-ages event is free for everyone to attend. All you need are your lawn chairs and blankets to cozy up while enjoying the film. There will be free popcorn courtesy of Prospera Credit Union. Attendees are encouraged to arrive earlier to find a good spot and to enjoy the pre-show entertainment. Starting at 5 p.m., there will be fun activities before the movie begins. The lineup starts with Ferdinand on August 4 as you follow the adventures of a giant bull with a big heart. On August 11, witness the hype about Coco and how it won an Academy Award for Best Animated Feature Film. The magic continues on August 18 where you will be charmed by the comedic Paddington 2. End the month with Wonder on August 25, an inspiring story about compassion and acceptance.
(For more events, visit the "Events" section of our website at voiceonline.com)