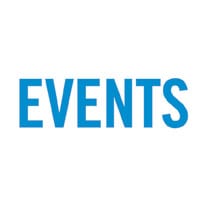 (These are FREE listings. Submit your event at EditorVoice@gmail.com)
Indo-American Press Club: Rapid Transit Options
The Indo-American Press Club is organizing a panel discussion on rapid transit options for Surrey. The event is at Guildford Library meeting room (15105 10th Avenue, Surrey) on Saturday, June 23, 2:30 to 3:30 p.m. and is a free event. There are differing views, protests and surveys with varying verdicts on LRT versus SkyTrain for Surrey and this is an opportunity for people to hear views from both sides, ask questions and understand their options. The discussion is jointly moderated by Cloverdale toastmasters
Khalsa Diwan Society, New Westminster
Annual Nagar Kirtan on Sunday, June 24, from 9 a.m. to 5 p.m. All day program dedicated to Guru Arjan Dev Ji at Queensborough Community Center, 920 Ewen Avenue, New Westminster. The Nagar Kirtan starts from the Sukh Sagar Sikh Gurdwara Sahib and goes to Ryall Park, behind the Queensborough Community Centre. At the park, there are all-day programs featuring Kirtan, Dhadi Darbar, Langar and lots of activities for kids and the entire family. There is bus service from 9:30 to 11 a.m. from the Gurdwara to the community centre. Khalsa Dress Competition for boys and girls in age groups 2-5 years, 6-8 years and 9-11 years at 11:30 a.m. at Queensborough Park. www.sukhsagar.ca. Gurdwara Sahib: 604-521-3111. Office: 604-537-8300.
Book Launch: Ray of Hope
Indians Abroad for Pluralist India (IAPI) invites everyone to join them for the launching of Ray of Hope at George Mackie Library in Delta on Sunday, June 24 at 2 p.m. Authored by Dr. Chandra Sankurathri, who lost his wife and two children in the 1985 Air India bombing, the book is his autobiography that tells us how this man turned his grief into strength and established a charity in memory of his loved ones to help the poor and needy in India. Among the keynote speakers will be eminent journalists Robert Matas and Charlie Smith. The book will be unveiled by the Air India victims' families. No money will be charged for the books, but you are free to make a donation of any amount. All the proceeds will go to the foundation established by Dr. Sankurathri.
Sant Bhag Singh University Celebration
The annual celebration function of Sant Baba Bhag Singh University takes place at Gurdwara Dukh Niwaran Sahib at 152nd Street in Surrey on Sunday, June 24. Jatinder Jay Minhas is organizing the event with the cooperation of other societies and volunteers. After the Akhand Path Bhog, prominent speakers will highlight the achievements and services being rendered by the university which has come up at a place which was once totally barren and isolated. Jatinder Singh Bal, Vice Chancellor of the SBBS University, and Vice Principal Kewal Singh Dhillon will be attending.  The university is in Village Khiala, PO Padhiana, near Adampur Airfield, Jalandhar district, Punjab. Contact Jay Minhas at 604-880-2228.
South Asian Seniors: Healthy Heart
Vedic Senior Parivar Centre of Vedic Hindu Cultural Society Surrey invites South Asian adults / senior members and non-members to attend a power point presentation on "Have a Healthy Heart for Living Long & Healthy Life" by Dr. Rajesh Hiralal, cardiologist, on Sunday, June 24, 2-3 p.m., at Shanti Niketan Hall of Lakshmi Narayan Hindu Temple, 8321 140th Street, Surrey. All your concerns regarding heart problems will be answered by Dr. Hiralal from 3 to 3:30 p.m. Tea and light snacks will be served. Contact Surendra Handa, Coordinator, at 604-507-9945 for further information.
Long Long Table: Surrey's Community Social
On Tuesday, June 26, 5-9 p.m., at the Civic Plaza, 13450 104th Avenue at the Surrey City Hall. Sit at a long, long table and enjoy a delicious five-course dinner. Each meal is carefully prepared by Rajeev Arora, Executive Chef of the Civic Hotel. From port gelée to baked beet salad with bird eye chili dressing, there will be a variety of flavours to suit your taste. As Surrey's Community Social, The Long Long Table is a chance to expand one's personal and professional network. Residents, students, professionals, business owners and people from all walks of life can gather over a shared experience. Liven up your evening with entertainment from local artists. Irish-Canadian Pat Chessell will set the scene with his Celtic and folk tunes. Unwind with relaxing jazz music from Kris Jay Trio and their warm blend of trombone, keyboard and bass sounds. There will also be table games and a chance to win prizes such as a White Spot burger platters, a Chevron gift certificate, ice hockey tickets for the Vancouver Giants and lacrosse tickets for the Vancouver Stealth.  For a reasonable price of $40. Tickets are available online at llt2018.eventbrite.ca.
South Fraser NDP MLAs: Eid Al-Fitr
Tuesday, June 26, 5-7 p.m., at Bombay Banquet Hall, 7475 135 Street, Surrey. Light refreshments will be provided. MLAs Ravi Kahlon, Rachna Singh, Harry Bains, Jinny Sims, Jagrup Brar, Garry Begg and Bruce Ralston.
2018 Baisakhi Open World Cup
International Punjabi Golf Tournament: June 29-30 at Northview Golf & Country Club, Surrey. Hosted by the International Punjabi Gold Association of America, the Baisakhi Open is an annual golf tournament organized in true Punjabi spirit bringing together golfers from the diaspora worldwide. This year, the tournament will be held in Surrey at the Northview Golf & Country Club on June 29 and 30. The tournament is open to all and is organized in support of a local charity, the Indo-Canadian Friendship Society of BC (ICFSBC), that brings clean water, sanitation, wastewater management, and underground sewers to villages in Punjab, India to improve health and wellbeing. Tickets to golf in the two-day tournament cost $500, which includes meals and entertainment in the evenings. Non-golfers looking to join the fun can attend the June 29 dinner for $100, which will include cocktails, a meal, entertainment, and a silent auction in support of the ICFSBC.  For more information and to register, visit: http://www.baisakhiopenworldcup.com/ The Baisakhi Open is still open for sponsorship. If your business is interested in supporting the tournament, call Jasvinder Singh (Jolly) Dhaliwal at 604-551-0014.
Surrey Canada Day
July 1, 10 a.m.-11 p.m., at Bill Reid Millennium Amphitheatre, corner of 176th Street and 64th Avenue, Surrey. Canadian singer-songwriters Serena Ryder and Brett Kissel will co-headline City of Surrey's annual Canada Day celebration. Presented by Coast Capital Savings, this year's free family-friendly event—featuring an amusement park, all-ages activities and full concert lineup—is expected to be the largest Canada Day event in Western Canada.
Pakistani Canadian Cultural Association
Picnic in the Park. Free event on Canada Day, Sunday, July 1, 1-7 p.m., at Crescent Park, South Surrey, 2610 128th Street. Entertainment, food, BBQ, beverages, free prizes for all ages. For more info: 604-721-0956. www.pccabc.ca
Surrey Libraries: Young Adult Writing Contest
Surrey Libraries is now accepting entries from young Surrey writers to submit their work for cash prizes in the 31st annual Young Adult Writing Contest. The contest is open to youth born from 2000 to 2006, is free to enter, and young writers can submit entries once to each of the three contest categories: short stories, poems, and comics. Contest entries will be accepted until August 6. Cash prizes of $150, $125, $100 per category and age group are awarded. More details and Contest rules are available on the Surrey Libraries website at surreylibraries.ca.
Surrey: Newton Days
Saturdays: July 7, 14, 21, 28. Time:12- 4 p.m. Location: The Newton Grove, 13730 72nd  Avenue. Free for all ages. More info: http://www.newtonbia.com/newton-days/  Complete with craft and farm market, kids crafts, face painting, free BBQ, henna, Science World, music, petting zoo, mini golf; Newton Days has something for everyone. Open to the community, nearly everything will be free. Back again this year, $5 Farm Vouchers to redeem at the farmers' market; find them at the Newton BIA photobooth.
2018 Pakistan Festival
Free event sponsored by Pakistani Canadian Cultural Association, Pakistani Canadian Women's Society, Consulate General of Pakistan Vancouver and Pakistani Youth Council. Featuring Fakhir Mehmood. A celebration of music, culture, fashion and cuisine of Pakistan on Sunday, July 8 at Vancouver Art Gallery, 750 Hornby Street, Vancouver.
Fiji Festival
Saturday, July 14, 10 a.m. to 7 p.m. at Swangard Stadium, corner of Kingsway and Boundary, Burnaby. Bula! Fiji Association of BC, Jai Fiji Television and Carter GM, Burnaby. Free admission. Raffle ticket draw at 6:30 p.m. Lots of prizes. Food and entertainment and Beer Garden. For more information, Vincent Puran Prakash at 604-434-3920. Email: jaifiji@yahoo.com. www.jaifijitv.com.
Walk with the Dragon
S.U.C.C.E.S.S. Foundation: Walk with the Dragon is returning to Lumbermen's Arch at Stanley Park on Sunday, July 15. More than 5,000 people are expected to join the community event, which aims to raise $406,000 for S.U.C.C.E.S.S. programs and services that receive no or partial government funding and that benefit seniors, women, youth and families. The event will feature a special ceremony at which the S.U.C.C.E.S.S. Dragon will be "awakened" and lead participants on a seven-kilometre excursion around the Stanley Park Seawall. Participants may also choose to walk a three-kilometre route around Lost Lagoon. This year, the Walk will feature a large Kids Zone sponsored by RBC, with a bouncy castle, balloon-twisting artists and game booths. In addition, S.U.C.C.E.S.S. Foundation will partner with CHMB AM1320 for the third year for a radiothon on Saturday, July 14, from 8 a.m. to midnight.
Fusion Festival, Surrey
July 21 & 22, 11 a.m.-10 p.m., at Holland Park. Bringing together over 45 cultural and community groups from around the world and more than 150 artists and performers, the two-day festival, presented by Coast Capital Savings, will keep you busy throughout the weekend with live entertainment, food pavilions and interactive cultural activities. Don't miss headline performances from Walk Off The Earth and Ranjit Bawa.
MLA Rachna Singh: BBQ
Saturday, July 21, 12-2 p.m. Free Annual Summer BBQ at Rachna Singh's office at #100 9030 King George Boulevard. Bring your family. Office: 604-501-8325. Email: rachna.singh.mla@leg.bc.ca
SikhRI
SikhRI's second virtual session for teenagers as part of the Naujavan Sohji curriculum.  All registrations are open for Sidak 2018, to be held from July 22 to August 4 this year in Mission, B.C. Sidak is a two-week annual leadership program for adults (18–40 years old) organized by SikhRI that explores personal and panthic development through a Gurmat framework based in Bani, Tavarikh, and Rahit. Students can choose one of the three tracks available this year: * Sikhi 101 – introduction to Sikh history and fundamentals of Sikh theology, such as the interpretation of Asa ki Var. * Sikhi 201 – formulation of a Sikh stance on major contemporary issues through the lenses of Bani (wisdom), Tavarikh (history), and Rahit (lifestyle). * Gurbani 101 – familiarization with Guru Granth Sahib, its structure, grammar, symbolism, and themes. Due to high demand, Sikhi 101 track is full (waitlist only). http://www.sikhri.org/
Movies Under the Stars
Every Saturday in August (4, 11, 18, 25) at Holland Park (13428 Old Yale Road,  Surrey).Entertainment starts at 5 p.m., movies begin at dusk. This all-ages event is free for everyone to attend. All you need are your lawn chairs and blankets to cozy up while enjoying the film. There will be free popcorn courtesy of Prospera Credit Union. Attendees are encouraged to arrive earlier to find a good spot and to enjoy the pre-show entertainment. Starting at 5 p.m., there will be fun activities before the movie begins. The lineup starts with Ferdinand on August 4 as you follow the adventures of a giant bull with a big heart. On August 11, witness the hype about Coco and how it won an Academy Award for Best Animated Feature Film. The magic continues on August 18 where you will be charmed by the comedic Paddington 2. End the month with Wonder on August 25, an inspiring story about compassion and acceptance.
Garlic Fest
The Garlic Fest takes place at The Sharing Farm, located in Terra Nova Rural Park. This festival serves as The Sharing Farm's largest fundraiser, supporting us in our work of providing food dignity and fresh local produce for low-income families. August 19, 10 a.m.-3 p.m. Chefs from a number of restaurants in Richmond and Vancouver will be volunteering their time to bring festival-goers a selection of garlic-based delights. Live bird of prey demonstration, farm tours, live music, and a children's area with many fun activities. Website: http://richmondgarlicfest.com/
(For more events, visit the "Events" section of our website at voiceonline.com)