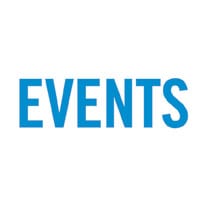 (These are FREE listings. Submit your event at EditorVoice@gmail.com)
South Asian Family Association
Presents Youth Empowerment Forum on Thursday, June 14, from 6 to 9 p.m. at Surrey City Hall. The keynote speakers are Theresa Campbell from Safer Schools Together and Andrew Bacchus from Ministry of Ontario Child and Youth Services. Andrew is considered to be a national gang expert. The purpose of this forum is to find out which strategies other school districts, cities and provinces are implementing to manage these issues within the community. The agenda will consist of presentations, workshops, breakout sessions and a speaker panel discussion. We encourage community members to join us and share their thoughts, opinions and stories openly. The SAFA Youth Empowerment Forum is a free admission event. Feel free to RSVP in advance by calling Suki Grewal at 778-688-3996 or Rina Gill at 778-688-4973.
VETS Canada Coast to Coast Tour of Duty
Saturday, June 9. The Vancouver Walk is set to start at 9 a.m. at Victory Square (at the Cenotaph on Cambie and Hastings Street). The annual, national Walk with a dual purpose: to encourage countrywide awareness and dialogue regarding Veteran homelessness / Veteran homelessness prevention, and to locate Veterans in crisis from coast to coast. This year, Walks will be led by teams of VETS Canada volunteers in 21 cities across Canada: St. John's, Sydney, Halifax, Charlottetown, Moncton, Fredericton, Montreal, Ottawa, Kingston, Toronto, Barrie, Cambridge, Windsor, Thunder Bay, Winnipeg, Edmonton, Calgary, Kelowna, Vancouver, Victoria and Whitehorse.
George Mackie Library
At 8440 112 Street, Delta. The ancient Chinese believed that true health comes when body, mind and spirit work together in harmony.  Join us for an interactive Tai Chi Demo, an ancient art presented by Fung Loy Kok Taoist Tai Chi on Saturday, June 9, 1-2 p.m. * You are invited to register for a Food and Finance presentation on Wednesday, June 13 from 7– 8:30 p.m.  Learn from the Credit Counselling Society how to create healthy and financially sustainable meal plans and get tips on frugal meal plans. * Looking for a job but not sure where and how to start?  Job Seeker Success, a free workshop hosted by WorkBC Delta will answer everything you need to know on Thursday, June 14, 5-6:30 p.m.  Topics include career goals, transferable skills, cover letters, resumes, personal branding, and social media.  The Progressive Intercultural Community Services Society (PICS) will attend to provide support for newcomers seeking to understand the Canadian workplace. * Have you ever wondered why we have those messy emotions? On Wednesday, June 20, 6:45– 8:30 p.m., join Lara McIntyre, a local Registered Professional Counsellor for an interactive workshop on Human Emotions on the importance of having, recognizing and listening to your emotions for a healthy life.
South Asian Seniors
Vedic Senior Parivar Centre of Vedic Hindu Cultural Society Surrey invites South Asian adults, seniors as well as nonmembers to attend a power point presentation on "Advance Care Planning for Loved Ones" by Jas Cheema, a well-known community advocate representing Surrey Hospice Society & The BC Center for Palliative Care, on Sunday, June 10, 2-3:30 p.m., at Shanti Niketan Hall of Lakshmi Narayan Hindu Temple, 8321 140th Street, Surrey. Get detailed information and all your questions will be answered by Jas Cheema. Tea and light snacks will be served.  Contact Surendra Handa, Coordinator, at 604-507-9945 for further information.
South Asian Seniors: Chair Exercise & Chair Yoga
Vedic Senior Parivar Centre of Vedic Hindu Cultural Society Surrey invites South Asian seniors who are over 55 years of age to come and join other members for Chair Exercise & Chair Yoga for flexibility, strength and balance exercises, free for Yoga Month of June. The one-hour class is conducted by a trained instructor on Fridays from 10:30 to 11:30 a.m. at Shanti Niketan Hall of Lakshmi Narayan Hindu Temple, 8321 140th Street, Surrey. Chair Exercise & Chair Yoga effectively assists elderly individuals who have joint problems or who are at risk of falling to exercise and it may also help them to cope with feelings of isolation. Contact Surendra Handa, Coordinator, at 604-507-9945 for early registration.
South Asian Studies Institute
Opening reception and launch of the latest exhibit, titled Desis in the Diaspora, on Sunday, June 10, 3-5 p.m., 3-5 p.m., at Sikh Heritage Museum, National Historic Site Gur Sikh Temple, 33089 South Fraser Way, Abbotsford. A new Legacy Hall will be unveiled. All are welcome. This exhibit features the work of Jagdeep Singh Raina, a Canadian artist from Guelph, Ontario. The exhibit also features four youth photographers whose work was selected as part of a nationwide call for artists. The opening reception will include an artist talk by Jagdeep Singh as well as a talk by Buncy Pagely, in legacy of her father Sardar Mahinder Singh Beadall. Feel free to send this invitation to others.
World Sikh Organization
The World Sikh Organization is hosting an inter-community dinner on Sunday, June 10, 5:30-8:30 p.m., at Bollywood Banquet Hall (#201 – 8168, 128th  Street, Surrey). The cost of the dinner is $25 / person and you can pre-register by contacting Jasmeen Kaur at 778-895-2272 or emailing bcteam@worldsikh.org.
Italian Day on The Drive
Sunday, June 10, 12-8 p.m. on Commercial Drive (from Venables Street to Grandview Cut). Cost of admission: Free. A vibrant cultural street festival celebrating Italian culture, heritage and community with over 150 street participants, comprised of partners, merchants, vendors and community organizations – and an estimated 300,000+ attendees of all ages and cultures. Delicious Italian street food — including pasta, panini, meatballs, arancini, pizza, panzerotti, fried Italian donuts, cannoli, gelato, coffee, and espresso based drinks. For more info: https://www.facebook.com/ItalianDay
Newton Business Improvement Association
Thursday, June 14 at 12 p.m. at Greek Corner: Do you have questions and concerns about what's happening in the Newton Town Centre? Looking for a chance to connect with other businesses and organization in the town centre? Newton Talks is a monthly networking forum for businesses and community to establish a voice for Newton that improves business opportunities, revitalize the area, and creates a sustainable future for the community. Each month the discussion will focus on a different area of concern. Registration required. Open to the Community. Lunch will be provided. June guest: MLA Harry Bains, Minister of Labour. This will be an open forum for you to bring up your questions and / or concerns regarding the Newton Town Centre.
Surrey Fest Downtown
Delicious bites, children's activities and crowd-pumping music await you at Surrey Fest: A Celebration of Community. Start the summer with this family-friendly favourite on Saturday, June 16 at Holland Park at 13428 Old Yale Road, Surrey, from 11 a.m. to 4 p.m. Families will love the Kids' Zone where they will enjoy a variety of fun activities. A bouncy castle will have children jumping with excitement. Channel your creativity at the crafts area or showcase your inner artist through henna, glitter tattoos and face painting from A-Star Art Parlour. Local artists at the main stage. This year's lineup includes the lively John Welsh and Los Valientes, the soulful yet spirited Mazacote and the well-loved Springman Family Band. To keep you energized, you will be served free popcorn at the event. A barbecued lunch will be provided courtesy of the Surrey Central Lions Club.
Surrey Walk for ALS
Volunteers, families and friends are gathering once again to raise funds and awareness for people living with ALS. Among the 15 walks happening this year, the Surrey Walk will be held on Saturday, June 16 at Bear Creek Park. Registration will be at 11 a.m. and the walk will start at 12:30 p.m. Volunteers will also be organizing various activities for participants of all ages. Proceeds from the Walk for ALS go to the ALS Society of BC to provide support services for people living with ALS in BC, and to the Canadian ALS Research program. Register today at www.walkforals.ca
Movies Under the Stars
Every Saturday in August (4, 11, 18, 25) at Holland Park (13428 Old Yale Road,  Surrey).Entertainment starts at 5 p.m., movies begin at dusk. This all-ages event is free for everyone to attend. All you need are your lawn chairs and blankets to cozy up while enjoying the film. There will be free popcorn courtesy of Prospera Credit Union. Attendees are encouraged to arrive earlier to find a good spot and to enjoy the pre-show entertainment. Starting at 5 p.m., there will be fun activities before the movie begins. The lineup starts with Ferdinand on August 4 as you follow the adventures of a giant bull with a big heart. On August 11, witness the hype about Coco and how it won an Academy Award for Best Animated Feature Film. The magic continues on August 18 where you will be charmed by the comedic Paddington 2. End the month with Wonder on August 25, an inspiring story about compassion and acceptance.
(For more events, visit the "Events" section of our website at voiceonline.com)