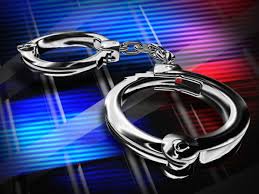 VANCOUVER Police have arrested a teenaged girl for the dangerous operation of a motor vehicle following an alleged hit-and-run and a reckless tour of downtown early Saturday morning.
At around 3:20 a.m., a hit-and-run involving a white van was reported in the area of East 12th Avenue and Victoria Drive, where two people received minor injuries. About 15 minutes later, officers working in the Downtown Eastside spotted the same van driving erratically throughout the area. When they tried to pull the vehicle over using emergency lights and sirens, the driver allegedly sped up and refused to pull over for several blocks. Out of concern for public safety, attempts to stop the van were abandoned.
The driver parked on East Hastings and Carrall Street just before 4 a.m., and she was arrested as she walked away. There was no one else in the vehicle. Charges related to the dangerous operation of a motor vehicle have been recommended against the 16-year-old girl from Mission. The vehicle has been seized by police. The investigation into the hit-and-run continues.