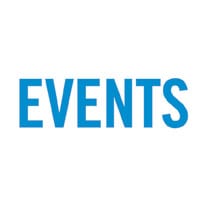 (These are FREE listings. Submit your event / announcement at EditorVoice@gmail.com)
Note: Please do not send posters and pdf's. Just type out the event details in a simple format in your emails or they may not be accepted.
Gursharan Singh Memorial Lecture 2019  
By Dr. Navsharan on Rights of the Minorities in Contemporary India. Presented by Dr. Hari Sharma Foundation and Gursharan Singh Memorial Lecture Committee (GSML). Vigilante violence against Muslims and Dalits carried out in the name of "cow protection" has created terror for minorities in India. The government has failed to investigate the attacks, creating impunity. Dr. Navsharan will address how people in India are uniting to meet the situation. She is a women's rights and human rights activist who works with the International Development Research Centre, Canada, in New Delhi. On Saturday, May 4, 2-4:30 p.m., in Room 120 – City Centre Library, 10350 University Drive, Surrey. Admission is free. For more info, call Harinder Mahil at 778-995-5851, Charan Gill at 604-834-4088, Makhan Tut at 604-771-2503 or Sadhu Binning at 604-437-9014.
South Asian Seniors: Group Birthday
Vedic Seniors Parivar Center of Vedic Hindu Cultural Society Surrey invites South Asian senior members and guests to attend a group birthday of 19 senior members born between March 10 and May 4, on Saturday, May 4, 11 a.m.-2:30 p.m., at Shanti Niketan Hall, 8321 140th Street, Surrey. Snacks, tea, etc. will be served and there will be an entertainment program. There will be a cake-cutting ceremony. Special vegetarian lunch will be served along with dessert. Prior registration required for nonmembers / guests. Contact Surendra Handa, Coordinator, at 604-507-9945 for prior registration.
Sai Baba Smadhi Day
All devotees are invited at Shiv Mandir, 5600 Dorset Street, Burnaby (Phone: 604-254-2624), at 5 p.m on Saturday, May 4. Program: 5:15-6:15 p.m. – Bhajan / Kirtan. 6:30-7:15 p.m. – Sai Japa. 7:30 p.m. – Priti Bhojan.
Shred-a-thon at Tsawwassen Library
Identity theft is among the fastest growing crimes in North America. One way you can help stop yourself falling victim to identify theft is to shred your cancelled cheques, your ATM and credit card receipts, credit card offers, old bank statements and bills.  If you have documents to be shredded, support your local library at the same time!  The Delta Friends of the Library will be holding their sixth annual Shred-a-thon in the parking lot of the Tsawwassen Library on Saturday, May 4 between 10 a.m. and 2 p.m. Look for the Shred-Wise truck. Cost is by donation with tax receipts being issued for donations over $20.  The money raised will be used to directly support the Delta libraries.
On India's Elections
"What's at stake in india's elections: Hypernationalism and its victims" on May 5, 2-4 p.m. at Room 7000 SFU Harbor Centre, 515 West Hastings Street, Vancouver. Main Speaker: Navsharan Singh, a women's rights and human rights activist who works with the International Development Research Centre, Canada, in New Delhi. Panelists: Harsh Trivedi, a student of political science and philosophy, and Lubna Moosa, who teaches journalism at Kwantlen Polytechnic University. Moderator: Dionne Bunsha, author and journalist. Supported by Hari Sharma Foundation and the Institute for the Humanities, Simon Fraser University.
Walk for Alzheimer
IG Wealth Management Walk for Alzheimer on Sunday, May 5. The Alzheimer Society of B.C. invites the public to join us. Time: Registration 9:30 a.m. / Walk 10:30 a.m.-12:30 p.m. at Eaglequest Golf at Coyote Creek, 7778 152nd Street, Surrey. Website: www.walkforalzheimers.ca
Delta Libraries Celebrate Mom
Mother's Day is Sunday, May 12.  According to Wikipedia, Anna Jarvis, the founder of Mother's Day, wanted people to show their appreciation through handwritten letters expressing their love and gratitude.  Make your own card (and a craft) at the Tsawwassen Library.  Everyone is welcome at Mother's Day Card and Craft on Wednesday, May 8 from 3:30-4:30 p.m. Make a button for your mom or bring her along and craft some together.  The George Mackie Library invites you to drop by on Saturday, May 11 between 2 and 4 p.m. for a Mother's Day Button Making Workshop.  Create images inspired by your favourite books or your own artwork.  The library will provide all the materials (including discarded graphic novels and magazines) so all you need to bring are your ideas. Are you a Mom-to-be?  Have you heard about the new Baby Bump Book Club at the George Mackie Library?  Check it out on the last Monday of the month from 7:30-8:30 p.m. Drop by on Monday, May 27.
Surrey Board of Trade
Canada's Minister of International Trade Diversification, Minister James Carr, will be speaking at the Surrey Board of Trade's 11th Surrey International Trade Awards Reception on Thursday, May 9, at 5:30 p.m. at Civic Hotel. Following his keynote is the recognition Surrey businesses in international trade. This year's winner is Northwest Mettech Corp. Time: Registration, Networking and Trade Show: 5:30 p.m.; Program: 6:30-7:15 p.m. Trade Show and Networking: 7:15 – 8:00 p.m. Venue: Civic Hotel (13475 Central Avenue, Surrey). Admission: Free.
Indo-Canadian Business Association of BC
Indo-Canadian Business Association of British Columbia's (ICBABC) 20th Annual Student Achievement Awards on Friday, May 10. Raise and distribute scholarship: 13-15 scholarships; 10 scholastic awards; one male athletic award and one female athletic award. One special needs award. ICBABC is working with SFU for Punjabi Language full credit course since 2016 and committed to contribute total of $30,000 to promote and expand the Punjabi Language and culture programs. Where: Dhaliwal Banquet Hall, #230 8166 128 Street, Surrey. The gala will include a speech by keynote speaker, awards presentation, and performances. We will be also recognizing outstanding companies who have continued support for this cause. Tickets start at $50 single or a $350 for the table of 8, Program guide sponsors Full Page $1,000 + 4 event tickets, Half Page $600 + 2 event tickets and Students Sponsorships starts at $2500. More information can be obtained from www.icbabc.com For event information and reservations contact directors: Hardeep Shergill: 604.617.0076 or Rick Dhaliwal: 604.338.6999 or Amarjit Samra: 604.375.2220 or Lovepreet Sanghera: 778.319.4854 or Anoop Randhawa: 778.319.4639 or Gursharan Dhaliwal: 604.725.0134 or Jograj Randhawa: 778.829.2741 or Kanwalpreet (Kim) Trehan: 604.715.6773 or Jasvinder Singh (Jolly) Dhaliwal: 604.551.0014 or email info@icbabc.com.
Guru Nanak's Free Kitchen 
Sixth Annual Mother's Day Simran Event hosted by Guru Nanak's Free Kitchen on Friday, May 10, 6-7:30 p.m., at Gurdwara Sahib Sukh Sagar, 347 Wood Street, New Westminster. Mother's Day is a special time of the year when we honor and give special recognition to all the mothers for their selfless love in raising and caring for children and families. This is a wonderful way for all communities to come together and show gratitude.
Delta's Tsawwassen Library
What do you get when you put bicycles and libraries together? Are you all geared up to roll into Bicycle Month this June?  On Tuesday, May 14 from 4-6 p.m., come by the Tsawwassen Library to learn how to get your bike road ready with Bicycle Checkup, a hands-on program.  Suitable for all ages.  Children must be accompanied by an adult. Drop by the library or phone 604-943-2271 to register.
Walk For Drugs and Gangs Free Surrey
PICS Society is organizing a "Walk For Drugs and Gangs Free Surrey" from the Surrey City Hall to Holland Park on Saturday, May 18, from 9 a.m. to 12 p.m. Route: Surrey City Hall – Central Avenue – University Drive – Holland Park. Duration of walk: 30 minutes. This is an excellent opportunity to bring together families, educators, and community partners. As part of the agenda for this year's walk, we are focusing on highlighting the stories of the individuals and families affected by drug and gang violence.
Indians Abroad for Pluralist India
Indians Abroad for Pluralist India invites everyone to come to honour human rights defender from India, Deepika Singh Rajawat, on Saturday, May 18 at Room 120, City Centre Library, Surrey, between 2-4 p.m. Rajawat stepped forward to help the family of eight-year-old Asifa Bano, a Muslim nomad girl who was raped and murdered in Jammu and Kashmir in January 2018 by Hindus. She will be honoured at the event where she is coming to give a keynote address on the current situation in India under the rightwing Hindu nationalist Bhartiya Janata Party government. For more information, call Gurpreet Singh at 778-862-2454 or Parshotam Dosanjh at 604-512-8371.
Indian Summer's Annual Dinner
Indian Summer's annual Dinner by Starlight gala fundraiser: This year's guest of honour is renowned geostrategist and bestselling author Dr. Parag Khanna. The evening's theme will be "The Future is Asian," in honour of Dr. Khanna's just-released book of the same name. Date: Saturday, May 25. Location: Fairmont Waterfront Hotel, 999 Canada Place. Time: 7-11:30 p.m. Event website: www.indiansummerfest.ca, or specifically https://www.indiansummerfest.ca/event/dinner-by-starlight-the-future-is-asian/ The evening's meal is curated by celebrated chefs Vikram Vij and Karan Suri. Creating an exquisite, one-time only meal, reflecting the theme "The Future is Asian" – with Indian sushi, Thai-style Mulligatawny (it's like a soup), and rosewater macarons.
South Asian Family Association (SAFA)
SAFA presents Annual Mother & Daughter event on Thursday, May 30 at the Fraserview Banquet Hall, 8240 Fraser Street, Vancouver. Door opens at 6 p.m. Tickets are $30 per adult and $25 per child 5-18 years. Free for children under 5 years. This is ladies only event. Bring your mom or daughter and experience a night of food, dance and shopping. There will be prizes for the best mother & daughter dance, best song / poem and best traditionally dressed person. There will be a variety of vendors showcasing their products and services. Tickets are available by calling 778-688-3996 or 604-321-4366. In Vancouver, tickets can be purchased at the New Vision Hair Design at 6683 Fraser Street, Grace Beauty Salon at 6692 Main Street or Clique Boutique 1505 West 66th Avenue, Vancouver.
2nd Annual Women's Wellness Day
An Evening with Dr. Pushpa Chandra on Friday, May 31, 5-9 p.m., at Fry's Corner Beestro, 7480 176th Street (by Fraser Highway), Surrey. She has run over 500 marathons and ultra-marathons, and is one of only 18 women in the world who is a 'North Pole Grand Slammer'- one who has run marathons or longer races on all seven continents plus the North Pole. Check out full details and how you can reserve your seat at www.facebook.com/3EOrganization/ Cost: $20 per person (includes refreshments).
(For more events, visit the "Events" section of our website at voiceonline.com)