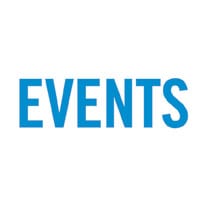 (These are FREE listings. Submit your event / announcement at EditorVoice@gmail.com)
Kidsplay 3 On 3 Basketball Tournament
Saturday, November 10 at North Surrey Secondary, 9 a.m. to 2 p.m. Grade 8-10 Bpys, Garde 11-12 Boys, Grade 8-12 Girls. To register: 778-320-6540.Contact @ KidsPlayFoundation.com Prizes: 1st Place – $200 for each team in their category.
Diwali: South Fraser Government Caucus MLAs
South Fraser Government Caucus MLAs invite you to join them in celebrating Diwali on Thursday, November 15, 6-8 p.m., at Bollywood Banquet Hall, #201 8166 128th Street, Surrey. Light refreshments will be served. Contact Surrey-Green Timbers MLA Rachna Singh's constituency office for more information: Rachna.Singh.MLA@leg.bc.ca / 604-501-8325.
1984 Sikh Genocide: Understanding Political Violence
Prabhsharnbir Singh, instructor at the University of the Fraser Valley is organizing an event titled, "1984 Sikh Genocide: Understanding Political Violence," at the University of the Fraser Valley (UFV). Speakers include sociologist Indira Prahst of Langara College's Department of Sociology and Anthropology, who will give a talk on "The 1984 Sikh Genocide: Remembering state violence and resistance against its erasure through commemoration," and Prabhsharanbir Singh, Ph.D. candidate at UBC and instructor at UFV, who will speak on the 1984 Sikh Genocide and political violence. The event is being held at UFV on Thursday, November 15, from 4 to 6 p.m., at B121.
Squamish's 20th Refresh Event
Refresh Market returns to the West Coast Railway Heritage Park in Squamish for its largest market of the year with 100 local artists, makers, and shops on Friday, November 16 from 4 to 9 p.m. and Saturday, November 17 from 10 a.m. to 5 p.m. The First Dibs market preview will also take place on Friday, November 16 from 3 p.m. to 4 p.m. Early bird tickets are on sale now. Admission is $5 at the door, $3 online and free for kids under 12. The first to arrive on both Friday and Saturday will receive one of 50 market swag bags. For full event details, visit http://refreshmarket.ca. To purchase advance online tickets, visit http://refreshmarket.ca/tickets.
'Give Peace A Chance' Surrey Festival
The Global Peace Alliance, Surrey Society (GPA) announces its 2018 'Give Peace a Chance' Surrey Festival. This year's event is especially designed to celebrate diversity among people living in British Columbia and beyond, dispelling misconceptions and intolerances across their cultural divides. For this, it provides a rare opportunity for people to come together and enjoy exotic music, songs and dances as well as exhibits of other varied cultural traditions, such as food, dress, arts & crafts, etc. At the same time, many supporting organizations will be on hand with their own information and display booths. At this event, GPA will also ceremoniously recognize, with certificates, prizes and trophies, the participants and the winners of its 2018 Peace-Themed Literary & Visual Arts Contests. The submissions to the contests by children are used to create and annually expand a 'Dictionary of Peace for the children by the children" and those submitted by adults will add on to GPA's database of peace-building and conflict transformation ideas and concepts for the adults by the adults. Winning works will also be exhibited in public venues. The festival this year will have ample fun activities for the young, such as face-painting, origami peace doves and poetry. This is a free event open to the public. Refreshments will be served. Date: Saturday, November 17, 2-5:30 p.m. Venue: Fleetwood Community Centre, 15996 84th Avenue, Surrey.
Lohana Cultural Association of BC
All are invited to Jalaram Jayanti celebrations with bhajans and kirtans on Saturday, November 17 at 5:30 p.m. at Burnaby Hindu Temple, 5420 Marine Drive, Burnaby. Priti Bhojan after Arti. * All are also invited to Jalaram Jayanti Celebrations with bhajans and kirtans on Sunday, November 18 at 10:30 a.m. at Laxminarayan Temple, 8321 140th Street, Surrey. Priti Bhojan after Arti. For more information, contact Vasantbhai Lakhani at (604) 987-1925
SAFES Film Talk
Saturday, November 17, 2-4 p.m., at 4955 Goldcorp Arts Centre (SFU Woodward's), 149 West Hastings Street, Vancouver. We can all name documentaries that have led to direct action – fighting apartheid, overturning murder convictions, increasing voter registration.  But what about fiction films?  They reflect our values as much as documentaries, but can they actually bring about social change?  Patricia Gruben, a filmmaker and recently retired film professor from SFU, will address this question with clips from films as varied as Birth of a Nation, Alexander Nevsky, and The China Syndrome — with a closer look at Rang de Basanti, the 2006 Hindi film credited for a wave of activism among Indian youth.  Q & A after the talk. The event is free and open to the public. South Asian Film Education Society (SAFES), southasianfilm.blogspot.com
South Asian Seniors: Diwali & Birthday Celebrations
Vedic Seniors Parivar Center of Vedic Hindu Cultural Society Surrey is going to celebrate Diwali at a get-together as well as a group birthday of 41 senior members on Sunday, November 18 at Ultimate Banquet Hall at 8072 120th Street at 6 p.m. There will be a live entertainment program along with a cake-cutting ceremony and dinner. Community musicians Tejaswita Mohan, Raj Toora and Swaran Dhaliwal as well as singer members Dr. Birendra Sahu, Mohan Bhojwani and Harmesh Sidher will entertain everyone. Prior registration required for participation. Call Surendra Handa, Coordinator, at 604-507-9945 for registration.
Sikhs and 1984
The Department of Sociology at Langara College is organizing an event titled: "Commemoration of and Resistance to Historic Atrocity: Sikhs and 1984." Speakers include: Prahsharanbir Singh, Ph.D. candidate at UBC and instructor at UFV, Indira Prahst, Department of Sociology and Anthropology, Langara, and Amanpreet Kaur, law graduate, University of Exeter. Date: Wednesday, November 21, from 4:15 to 6 p.m. at Langara – The College of Higher Learning at 100 West 49th Avenue, Vancouver, in Room B010. Light refreshments will be served. For information, contact: iprahst@langara.ca
PICS Better at Home Needs Volunteers
PICS Surrey-Whalley Better at Home program is looking for volunteers to assist in transportation, grocery shopping and friendly visiting, as this program is designed to help seniors live in their own homes by providing non-medical support services. People with clean criminal background and clean driving record can apply. The selected volunteer will transport seniors to / from their appointments and will help them in grocery shopping. Volunteers must agree to work for at least 6-8 hours per month. Mileage cost will be paid and volunteer training will be provided.
Surrey Tree Lighting Festival
Residents and visitors are invited to celebrate the start of the holiday season at the Surrey Tree Lighting Festival taking place Saturday, November 24 between noon and 7 p.m. at Surrey Civic Plaza. The lighting of the 58-foot tall Christmas tree—adorned with giant holiday decorations, lights and a star tree-topper—will be aired live on CTV Vancouver at 6:30 p.m. Presented by Coast Capital Savings, the free annual community event will host a holiday market featuring local vendors and crafters, free photos with Santa, cookie decorating and a variety of family-friendly attractions. The Holiday Fun Zone on University Drive will offer food trucks and action-packed activities, including road hockey, soccer, inflatables and amusement rides. In addition to free activities, attendees will be treated to free live musical performances and children's entertainers. Urban gospel and R&B singer Warren Dean Flandez will be joined by a 10-piece choir to headline the Main Stage before and after the inaugural tree lighting. Additional performers include soul singer Dawn Pemberton, award winning children's performer and songwriter Jessie Farrell, and indie soul-pop band Lovecoast. Holiday choirs will perform on the Tree Riser Stage, Snowflake Stage and in the City Centre Library. The Surrey Food Bank, Surrey Christmas Bureau, Sophie's Place and the Surrey Fire Fighters' Charitable Society will be on site collecting donations. For more information and performance schedules, including Santa's arrival time, visit surrey.ca/treelighting
Ghirra Family: 12th Annual Toy Drive
Benevolent Brotherhood Society is helping Ghirra Family, the Cooperators Insurance agencies and Vancity Credit union to organize a toy drive in memory of Victor Ghirra. Over 25,000 toys collected and distributed to more than two dozen charities. Bring new and unwrapped toys to Riverside Banquet Hall, 14500 River Road, Richmond, all the Cooperators Insurance agencies in the Lower Mainland, and all participating Vancity Credit Union locations in the Lower Mainland. For more info, contact Bobby Ghira at 604-244-7755 (bobby@riversidehalls.com) or Harvey Kooner at 604-671-4180 (harveykooner1@gmail.com). Richmond Grand Toy Count at Riverside Banquet Hall on Saturday December 15, 12-3 p.m. Join the family event, bring toys and get a picture taken with Santa.
(For more events, visit the "Events" section of our website at voiceonline.com)