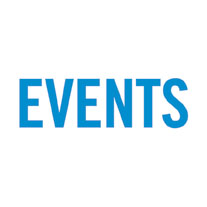 (These are FREE listings. Submit your event / announcement at EditorVoice@gmail.com in typed format as early in the week as possible. No posters please.)
Muslim Foodbank and Community Services Society
Fight Hunger Charity Show on Saturday, November 30 hosted by MFBCS at the Michael J. Fox Theatre, 5455 Rumble Street, in Burnaby. The event aims to engage the local community and showcase the vital work that is being done by the MFBCS. The organization hopes to combat issues of food security on a local level. Every month the MFBCS feeds around 3,000 individuals. The organization also provides case management through its ASPIRE program which provides clients with educational, employment and community support with the goal of promoting self-reliance. This year's charity show will be fundraising to fight hunger in our local community. The show will feature live performances from both Ayub Salahuddin and Yahya Hawwa (Syrian). Both internationally acclaimed singers use music as a way to talk about social issues which aims to inspire their audiences to create positive change in their communities. Ticket: $29 limited time sale. Join in for a night of relaxation, light dinner, exciting cultural experience and help fight against hunger and poverty in our community. Best value: $95 VIP Tickets as $50 Donation Tax Receipt will be issued. Contact: Fatima at 778-998-6222. More information about the organization and the event, as well as tickets can be found on https://muslimfoodbank.com/ or https://www.facebook.com/events/2411467735769682/
Gingerbread Village: Surrey
Registration Deadline: November 30. Display Dates: December 7- 15. Address: Central City Shopping Centre – in front of Winners (10153 King George Boulevard). Time: Display open during mall hours Cost: No cost to participate, donations from "People's Choice" votes go to Surrey Christmas Bureau. Participate in the 3rd annual Gingerbread Village contest hosted by the Downtown Surrey BIA with cash prizes and for a good cause. Back for the 3rd year, Gingerbread Village invites participants to construct their very own piece of a Gingerbread Village. They can design, create and build their gingerbread village based on what they love about Surrey, in the past, present or future. All entries will be on display at Central City Shopping Centre from December 7-15 during mall hours with a chance to win up to $1,000. There is a total of $7,100 prize money to be won across seven categories and can be entered by teams or individuals: Elementary School, High School, Post-Secondary, Charity / Non-Profit, Businesses, Community Service Groups and Open. The open category can be entered by anyone not listed in any previous category, such as a sports team, family, or an individual who loves to create and bake. Submissions created by a professional baker will only be eligible for the People's Choice Award. There is also an additional People's Choice Award of $500 where the winner of the People's Choice Award will be voted by the community. They will be able to vote via cash donation to the Surrey Christmas Bureau for their favourite gingerbread creation during the display dates and the entry that raises the most donations will win the People's Choice Award. If you would like to participate in this event, visit http://downtownsurreybia.com/blog/2019/10/16/the-return-of-gingerbread-village-2019/ . For more information, call 604-589-2321.
Radical Desi Honours Editor Charlie Smith
Georgia Straight Editor Charlie Smith will be awarded Radical Desi's medal of courage on Sunday, December 1 for standing up against bigotry. Smith recently refused to interview Maxime Bernier, the leader of far-right People's Party of Canada, because of his anti-immigrant views. This was in sharp contrast to many editors of mainstream media outlets who provided Bernier with a platform to air his opinions that fuelled racism during the federal election. Smith has frequently faced backlashes for his advocacy of diversity. The public event is being held at Strawberry Hill Library in Surrey from 1-3 p.m. Smith will also be unveiling the annual calendar of Radical Desi on the occasion. The 2020 calendar is dedicated to the 550th birth anniversary of the founder of Sikhism, Guru Nanak Dev ji, who had denounced discrimination on basis of caste, colour and gender.
South Asian Seniors: Bingo
Vedic Seniors Parivar Center of Vedic Hindu Cultural Society Surrey invites South Asian adults and senior members as well as non-members to come and play bingo for the sake of entertainment and make some new friends on Sunday, December 1, 2-3:30 p.m., at Shanti Niketan Hall of Lakshmi Narayan Temple, 8321 140th Street, Surrey. Just bring only two dollars to play two games. Members will explain the game to you. Tea and light snacks will be served. Contact Surendra Handa, coordinator, at 604-507-9945 for further details.
Telus: Vancouver Santa Claus Parade
Sunday, December 1 at 12 p.m. in Downtown Vancouver, located just blocks from the Burrard, City Centre, Granville and Waterfront SkyTrain stations. Parade route: Starts at Georgia and Broughton, travels east on Georgia to Howe, turns south on Howe, and finishes at Howe and Davie. (1.8 km). Over 300 volunteers. For volunteer opportunities, visit the parade website. Over 2,500 participants, featuring more than 50 marching bands, choirs, festive floats, and community groups. Each year the parade attracts 300,000 spectators. From 10 a.m.-12 p.m., visit Christmas Square at the Vancouver Art Gallery plaza (along Georgia Street) for two hours of free family activities including face painting, festive kids' crafts and activities, Letters to Santa station and our Charity Partner booths. Breakfast with Santa at Fairmont Hotel Vancouver, 900 West Georgia Street. Join in at Vancouver's castle in the city for a breakfast buffet and exclusive meet & greet with Santa before the parade. 8:30–10:30 a.m. $59 per adult, $35 per child (12 and under). Reservations: 604-647-0517. From 2-4 p.m., everyone is invited to join in at TELUS Garden (510 West Georgia Street) for free photos with Santa, along with hot chocolate and cookies and other activities for families. Partner charities: Greater Vancouver Food Bank: https://www.foodbank.bc.ca/ ; CKNW Kids' Fund: www.cknwKidsfund.com/donate/ . Since 2004, the Vancouver Santa Claus Parade has helped raise more than $214,000 and 76,500 lbs of food for the Food Bank and Lower Mainland families in need.
Website: http://vancouversantaclausparade.com/
Facebook: https://www.facebook.com/VanSantaParade/
Twitter: @VanSantaparade.
Big Rigs for Kids
A family friendly event that features the beautiful, illuminated trucks seen in the Surrey Santa Parade of Lights with fun activities and live entertainment. This event is held in support of the Surrey Food Bank and the Surrey Christmas Bureau on Sunday, December 1. The trucks start in Cloverdale and will arrive in Downtown Surrey at around 6:30 p.m. The trucks will be parked on University Drive in front of the City Centre Library till 8 p.m. However, the fun begins long before that, and guests are encouraged to come early for fun activities and live entertainment. Performers like the Kwantlen Park Glee Club will be performing Christmas songs, leading up to the community Christmas carol sing-a-long by the 60-foot Christmas tree in the Civic Plaza. This event is held in support of the Surrey Food Bank and the Surrey Christmas Bureau, both of which will be present on site to collect food, toys, and monetary donations. The Surrey Food Bank helps feed more than 14,000 people per month. If you are not sure what to bring, visit www.surreyfoodbank.org/donors/top-items/ for a list of highly needed items. The Surrey Christmas Bureau is a charitable non-profit that operates solely with the mission to provide low income families with toys, stocking stuffers, and more to create a memorable holiday. All proceeds from Big Rigs for Kids are split between the two charities. Address: Civic Plaza (13450 104th Avenue). Time: 3:30-8 p.m. Cost: Free admission.
Vancouver Christmas Market
Vancouver Christmas Market, returns to celebrate its 10th anniversary season at Jack Poole Plaza (at the Olympic Cauldron), Vancouver Convention Centre West, 1055 Canada Place, from now to December 24, 11:30 a.m.–9:30 p.m. (December 24: closes at 6 p.m.) The authentic German market amplifies its festive offerings with more than 80 huts stuffed with sweets, treats, and treasures, coupled with large-scale activities and live entertainment. This season, the Vancouver Christmas Market partners again with Children's Wish Foundation, BC & Yukon Chapter. Ticket Prices: Online admissions: Adult $12.99, Seniors $10.99, Youth $6.99 (includes free 2019 Season Pass. Upgrade to Fast Pass for $3.99). Gate Admissions: Adult $15, Seniors $13, Youth $9 (Children 6 and under are free). Upgrade to a Fast Pass on site for $5.
Website: vancouverchristmasmarket.com
Pattullo Bridge Overnight Closures
The Pattullo Bridge will be closed overnight in one direction from now to December 12 for the continued installation of an early seismic activity and wind warning system. The closures will happen Sunday to Thursday, with the bridge remaining open in both directions on Friday and Saturday evenings. Closures will only affect one direction at a time. * Southbound closure timetable for traffic toward Surrey (December 1-3): 10 p.m.-5 a.m. * Northbound closure timetable for traffic toward New Westminster (December 4-5, 8-12): 10 p.m.-5 a.m.
MLA Rachna Singh's Holiday Open House
Surrey-Green Timbers MLA Rachna Singh is holding a Holiday Open House on Thursday, December 12, 5-8 p.m., with snacks, crafts and pictures with Santa. Surrey-Green Timbers Constituency Office, Unit #100 9030 King George Boulevard. If possible, bring a non-perishable food item for the Surrey Food Bank.
Sai Japa
All devotes are invited at Shiv Mandir at 5600 Dorset Street, Burnaby, on Saturday, December 14 at 5 p.m. Phone: 604-254-2624. Program: 5:15 -6:15 p.m. Bhajan Kirtan; 6:30-7:15 p.m. Sai Japa; 7:30 p.m. Priti Bhojan. Contact. Suresh Desai at 604-523-9360, Raju Parekjh at 604-327-8259 or Vijay Dayal at 604-770-0515.
Help "Pack the Police Car" for Surrey Food Banks
The Surrey RCMP holiday tradition continues: It's time to "Pack the Police Car" in aid of the Surrey Food Banks. For more than a decade, our community has generously supported those in need by filling police cars with food and cash donations at "Pack the Police Car" events across the city. Over the years, our community has provided tons of food and thousands of dollars in support of our local food banks. Surrey RCMP is inviting the community to "Pack the Police Car" again this year. The remaining events are taking place onThursday, December 19 at two Save on Foods locations: * 4-8 p.m., City Centre / Whalley: Save on Foods (10312 King George Boulevard) * 4-8 p.m., Fleetwood: Save on Foods (9014 152nd Street). Police officers and volunteers will be on-site collecting non-perishable food and cash donations in support of the Surrey Food Bank, Sources Food Bank, and the Cloverdale Christmas Hamper Program. Local food banks graciously accept donations including grocery gift cards and monetary donations and suggest the following non-perishable food donations: canned protein (fish and meat), canned fruit and vegetables, meals in a tin, wholegrain rice, pasta and pasta sauces, healthy canned soup, and baby formula. The Surrey Food Bank also accepts general baby supplies for its Tiny Bundles program. For more information or to donate, visit the websites for the Surrey Food Bank and Sources Food Bank and Cloverdale Christmas Hamper Program.
(For more events, visit the "Events" section of our website at voiceonline.com)