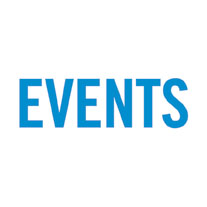 (These are FREE listings. Submit your event / announcement at EditorVoice@gmail.com in typed format as early in the week as possible. No posters please.)
Celebration of 150th Birthday of Mahatma Gandhi
Thakore Charitable Foundation, Institute for the Humanities, J.S. Woodsworth Chair in the Humanities at Simon Fraser University and SFU W.A.C. Bennett Library invite you to celebrate the 150th birthday and the life and vision of Mahatma Gandhi. Both events are free and open to the public. * Garlanding Ceremony; Wednesday, October 2, 6:45-7:30 p.m., at SFU Burnaby Campus, 8888 University Drive Burnaby. At the bust of Mahatma Gandhi located in the Peace Square (south side level 3 of the Academic Quadrangle). * Theater Program followed by refreshments on Wednesday, October 2, 7:30-8:15 p.m., at SFU Burnaby Campus, Leslie & Gordon Diamond Family Auditorium. * The Gandhi Commemorative Lecture and presentation of the 28th Thakore Visiting Scholar Award to Raffi Cavoukian and Mahatma Gandhi Annual Student Peace Award on Thursday, October 3, 6:30-8:30 p.m., at SFU Morris J Wosk Centre for Dialogue, SFU Vancouver campus 580 West Hastings Street, Vancouver. For more information visit: http://www.gandhijayanti.com. This year there will be two film screenings to honour Gandhi's 150th anniversary. Both film screenings are free and the public is encouraged to attend: * Gandhi (directed by Richard Attenborough): September 21, 2-4 p.m., at Westminster Savings Lecture Theatre (Room 2600), 50-13450 102nd Avenue, Surrey. * Gandhi My Father (directed by Feroz Abbas Khan): September 25, 7-9 p.m., at SFU Goldcorp Theatre, 149 West Hastings Street, Vancouver.
Surrey Libraries
We Walk Slowly: Three dates for popular Indigenous medicinal plant walk. A community member from the Katzie First Nation will share teachings on native and medicinal plants used by her ancestors on this land. We are reminded to walk slowly, be mindful, and learn what it means to be stewards of the land. Suitable for all ages. Come join us for medicinal plant walks at Ocean Park Branch on Saturday, September 21 at 2 p.m. Call 604-502-6449 to register.
Sleep Expo at World Sleep Society Conference 2019
September 21-22 at Vancouver Convention Centre. Cost: free. Registration is necessary. http://sleepexpo.org/vancouver/ Though we may not think about sleep often, it is crucial for our emotional / cognitive wellbeing and for improving our performance. One way that we can ensure we have good sleep is through self-awareness. The World Sleep Society Conference 2019 is offering, with the Sleep Expo, an opportunity for students, trainees and members of the public to be updated about the latest research and trends in injury prevention, with a focus on what we can do ourselves – just by sleeping.
Shakti Society: Annual Wellness Day
Shakti Society presents bits 6th Annual Wellness Day on September 22, 8 a.m. to 4 p.m., at Bollywood Banquet Hall, 201 8166, 128th Street, Surrey. Free admission and light refreshments. Keynote speaker: Dr. Claudia Bussanich, dentist, Rajyoga meditation teacher and center coordinator of Brahma Kumaris, Vancouver. Workshops on yoga, dance, meditation, self-defence and more. For info, contact Sonia at 604-307-8796 or email shaktisociety2000@gmail.com.
Public Town Hall Event: Federal Candidates
S.U.C.C.E.S.S. and The Centre for Israel and Jewish Affairs (CIJA) are co-hosting a town hall event with federal candidates on Sunday, September 22, from 2-4 p.m. at S.U.C.C.E.S.S. Choi Hall, 28 West Pender Street, Vancouver. Four candidates from the top polling Canadian political parties will be answering pre-selected questions, as well as queries submitted by the public, regarding the following topics: access to culturally sensitive services, affordability, community security, employment, the economy, immigration, and inclusion. The town hall event will be moderated by Ian Bailey of the Globe and Mail. Confirmed candidate attendees: Conservative Party's Zach Segal, Green Party's Bridget Burns, Liberal Party's Harjit Sajjan and NDP's Don Davies.
South Asian Seniors: Evaluation Workshop on Advanced Care Planning
Vedic Seniors Parivar Center of Vedic Hindu Cultural Society Surrey invites South Asian senior members and non-members and also those who have attended the previous workshop on Advance Care Planning, to attend Evaluation Workshop to be held on Sunday, September 22, 2 to 3:30 p.m., at Shanti Niketan Hall, 8321 140th Street, Surrey. The workshop will be conducted by Savitri Singh Carlson from San Diego, U.S., Jas Cheema and R. Carter from B.C. Centre for Pallative Care. All information collected will be kept strictly confidential. Tea and light snacks will be served. Contact Surendra Handa, Coordinator, at 604-507-9945 for further information.
Pandit Jasraj School of Music Foundation
70th concert, An Evening of Khayal and Thumris, featuring Indian Classical Vocalist Indrani Mukherjee, at James Cowan Theatre in Burnaby on Sunday, September 22, at 7 p.m. Accompanists are Gurdain Rayatt on tabla and Pathan Ilyas Gulabkhan on sarangi. Tickets are $40 VIP and $30 General Admission. For tickets, phone James Cowan Box Office at 604-205-3000. For information, phone 604-729-4497.
Seminar: Guru Nanak's Philosophy: Global Perspective
Monday, September 23 at Khalsa Library, 13236 76th Avenue, Surrey. Time: From 5 p.m. onwards. Keynote address by Dr. Waryam Singh Sandhu, prominent Punjabi writer / scholar. Main speaker: Dr. Harjinder Pal Singh Walia, Punjabi University, Patiala. Global Punjab Foundation, Vancouver Chapter. Phone: 604-617-2252.
(For more events, visit the "Events" section of our website at voiceonline.com)