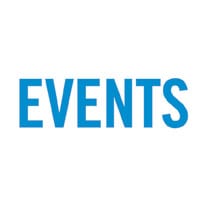 (These are FREE listings. Submit your event / announcement at EditorVoice@gmail.com in typed format as early in the week as possible. No posters please.)
PICS Society: Zeenat Aman at Golden Glam-ma Pageant 2019
Famous Bollywood actress Zeenat Aman has agreed to be a part of PICS Society's first Beauty Pageant for Grandmothers: "Golden Glam-ma Pageant 2019" as a judge. The Golden Glam-Ma Pageant is a platform to empower seniors by showcasing their talent and giving them an opportunity to have their voices heard in the community. This fundraiser is on November 16 at 5 p.m. at Taj Park Convention Center in Surrey. The fundraiser will consist of a fashion show, prizes, silent auction, face painters, photo booth, henna artists, dinner, dancing and the inaugural Golden Glam-ma Pageant. Buy your tickets today by calling 604-596-7722. Learn more: https://pics.bc.ca/events/golden-glam-ma-pageant-2019/
South Asian Adults & Seniors: After Effects of Diabetes & Thyroid Disorders
Vedic Seniors Parivar Center of Vedic Hindu Cultural Society Surrey invites South Asian senior members and non-members to attend a presentation on the after effects of diabetes and thyroid disorders, mainly weight management by Dr. Jiya Gill, a naturopathic physician from New Delhi on Sunday, September 29, 2-3:30 p.m., at Shanti Niketan Hall, 8321 140th Street, Surrey. There will be a question-and-answer session after the presentation. Tea and light snacks will be served. Contact Surendra Handa, Coordinator, at 604-507-9945 for further information.
North Surrey Sport and Ice Complex
The City of Surrey invites the community to participate in the first public skate at North Surrey Sport and Ice Complex as the City celebrates the opening of drop-in skate programs on Monday, September 30 at 11:15 a.m. Mayor and Council have been invited to attend. The comple provides three sheets of ice, outdoor activity areas, multi-purpose room programming, rentals and food services. A state-of-the-art fitness studio and weight room will open in January. For this first public skate, helmet and skate rentals will be free, in addition to being held during the first Value Time at the new area. Value Times give residents the opportunity to participate in programs at a discounted drop-in rate and are offered at arenas across the City. A grand opening celebration is being planned for January 2020, once the fitness studio and weight room open.
In Conversation: Tony McAleer on The Cure for Hate
A free event featuring author Tony McAleer and therapist Dov Baron in conversation with sociologist and instructor Indira Prahst will be held at Langara on Wednesday, October 2 from 6:30 to 8 p.m., in lecture room A122A at Langara College, 100 West 49th Avenue, Vancouver. Organized by the Department of Sociology and Anthropology and Interdisciplinary Studies. McAleer is the Author of "The Cure for Hate: A Former White Supremacists Journey From Violent Extremism to Radical Compassion." The book answers questions about how an affluent, middle-class, private-school-attending son of a doctor ended up at the Aryan Nations compound in Idaho, recruiting Neo-Nazi groups. McAleer found an outlet during his teenage years in the skinhead scene. The book debunks stereotypes and illuminates how ordinary people are seduced into the world of hatred and violence. McAleer is an international speaker, change maker, and father of two. As co-founder and board chair for the non-profit organization Life After Hate, he has made it his mission to help people leave hate groups. For information, contact:
Celebration of 150th Birthday of Mahatma Gandhi
Thakore Charitable Foundation, Institute for the Humanities, J.S. Woodsworth Chair in the Humanities at Simon Fraser University and SFU W.A.C. Bennett Library invite you to celebrate the 150th birthday and the life and vision of Mahatma Gandhi. Both events are free and open to the public. * Garlanding Ceremony; Wednesday, October 2, 6:45-7:30 p.m., at SFU Burnaby Campus, 8888 University Drive Burnaby. At the bust of Mahatma Gandhi located in the Peace Square (south side level 3 of the Academic Quadrangle). * Theater Program followed by refreshments on Wednesday, October 2, 7:30-8:15 p.m., at SFU Burnaby Campus, Leslie & Gordon Diamond Family Auditorium. * The Gandhi Commemorative Lecture and presentation of the 28th Thakore Visiting Scholar Award to Raffi Cavoukian and Mahatma Gandhi Annual Student Peace Award on Thursday, October 3, 6:30-8:30 p.m., at SFU Morris J Wosk Centre for Dialogue, SFU Vancouver campus 580 West Hastings Street, Vancouver. For more information visit: http://www.gandhijayanti.com.
PICS: Ability in Disability Event – Employment Forum
On October 9, 10 a.m.-3 p.m., PICS is hosting "Finding the Ability in Disability – An Employment Forum" to bring awareness and provide resources and opportunities for job seekers and employers. There will be service providers and inclusive employers to help job seekers with their career goals. Workshops for job seekers and employers wanting to learn about having an inclusive workplace will also be at this event. The focus on the event is to highlight people's abilities and help employers tap into this unused labour market resource. At #205 12725 80th Avenue, Surrey. Contact Kathleen Hughes at 604-596-7722, ext. 158. Free entry.
3 Seconds Divorce: Film Screening and Panel Discussion
You are invited to the presentation of the award-winning documentary, 3 Seconds Divorce, a film by Shazia Javed, followed by a panel discussion. A sharia interpretation allows Muslim men to divorce their wives by simply saying the word 'divorce' three times in one go. Commonly called triple-talaq or triple-divorce, this instant, oral divorce can only be given by men. In India, Muslim women have been fighting an arduous battle to get this practice legally abolished. This is their story. Date: October 10. Time: 11 a.m. to 12:50 p.m. Doors open at 10:45 a.m. Place: KPU Surrey Campus, FIR 128 (12666 – 72nd Avenue, Surrey.) Supported by the Faculty of Arts Excellence and Advancement Fund. For further details, contact Dr. Asma Sayed (asma.sayed@kpu.ca). FB Link: https://www.facebook.com/events/2385629348360262/
Caste Matters: Talk and Discussion with Suraj Yengde
Dr. Suraj Yengde is a prominent personality who is based out of Harvard University. His recent book is Caste Matters. He will be visiting the Lower Mainland from October 10-13. * Caste Matters: a talk and discussion at 1855 West Mall, CK Choi Building, University of British Columbia on Thursday, October 10 at 5:30 p.m. * Caste Matters: a facilitated discussion with the Ambedkaf Reading Group, WAC Bennet Library, Simon Fraser University, Burnaby Campus – October 11 at 1 p.m. * Dalits & #Jatts: a discussion, Room 128 Fir Building, Kwantlen Polytechnic University, Surrey at 12 p.m. * Participating in the congregation, Guru Ravidass Center, 7271 Gilley Avenue, Burnaby, October 13 at 11:30 a.m. * Dr. Ambedkar Chetna Awards Night, Khanna Banquet Hall, Surrey, October 13, 6:30 p.m. For information, email at info@chetna.ca or visit www.chetna.ca.
(For more events, visit the "Events" section of our website at voiceonline.com)