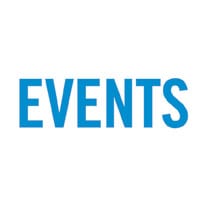 (These are FREE listings. Submit your event / announcement at EditorVoice@gmail.com)
Museum of Surrey
City of Surrey invites members of the public to a free grand opening celebration for the new Museum of Surrey, located at 17710 56A Avenue, on Saturday, September 29, from 11 a.m. to 3 p.m. The prehistoric party for all ages will feature an Indigenous welcome, live entertainment, stilt walkers, face painting and Surrey Firefighters barbecue (by donation). Performers will include Bobs and LoLo, Smile Band, Vancity Bhangra and Aché Brasil. Visitors will have an opportunity to tour the brand new facility, which includes dynamic exhibits, such as the TD Explore Zone for kids, Textile Centre and Indigenous Hall, as well as the temporary blockbuster exhibition, Dinosaurs Unearthed. For more information, including the full grand opening schedule, visit surrey.ca/museum.
South Asian Film Education Society (SAFES)
Free public film screening and discussion: "No Easy Walk to Freedom" (2014) on Saturday, September 29, 2-5 p.m., Room 4955, SFU Goldcorp Centre, 149 W. Hastings Street, Vancouver. The film tells the story for the decriminalization of homosexuality in India. Filmed in Delhi, Mumbai, Bangalore, Lucknow and rural India, the film exposes the human rights violations under section 377, the growth of LGBT activism in India and the historic legal battle to overturn section 377.  The screening will be followed by a discussion.
Military Exhibition: National Recruitment Effort
The public is invited to participate in the Canadian Army Reserve Open House on Saturday, September 29 from 10 a.m. to 4 p.m. at the Seaforth Highlanders of Canada Regiment at1650 Burrard Street, Vancouver. Various other armouries in BC and the Vancouver area will be open as well to showcase the important work reservists do for Canadians through a variety of interactive displays, conversations, and activities. The Seaforth Highlanders of Canada will host a dynamic event featuring military demonstrations to include: assault teams, rappelling, hostage rescue and medical response teams. There will also be performances by The Regimental Pipes & Drums of the Seaforth Highlanders of Canada. Attendees will have an opportunity to handle military hardware and field equipment, and reservists will be available to answer any questions about their infantry training.
Abbotsford: Women on the Rise
Women on the Rise is a group of mothers, grandmothers and sisters who are against drugs and alcohol, gangs and injustice. They are for better education and safe neighbourhoods. Join them to raise your voice against drugs and gangs in Abbotsford on Sunday, September 30, 2-5 p.m., at Dave Kandal Park, 3575 Crestview Avenue. For more info, call 604-866-1559, 604-828-7283 or 604-825-4111.
Surrey Canadian Cancer Society: CIBC Run for the Cure
Sunday, September 30, 8 a.m. to noon at Bear Creek Park, 13820 88th Avenue. The Canadian Cancer Society #CIBCRunfortheCure is a 5k or 1k walk or run that raises funds for breast cancer at the Canadian Cancer Society. We invite you to run or walk with us for the CIBC Run for the Cure in Surrey. Registration: 8 a.m. Opening Ceremonies: 9 a.m. Survivor Parade:  9:30 a.m. Warm-up:  9:45 a.m. Start: 10 a.m. (5k or 1k walk or run). Awards & closing ceremonies: 11 a.m. Contact information:  604-644-9934. Email: surreyrd@ccscloud.com. Sign up to Volunteer: https://cbcf.volunteerhub.com/lp/surrey/events. Sign up to run / walk 1km or 5km as an individual or as a team: http://cibcrunforthecure.com/surrey. Team Registration—10 members or more receive t-shirts with your team's name on the back – deadline September 13.
Substance Use Among Youth & Smoking Cessation
Programs at the George Mackie Library. Do you want to better understand youth substance use?  Learn ways to keep your children from harmful use, discover communication strategies and get information about typical drugs and warning signs.  Presented by the Delta Advisory Committee, this free program – Talking With Our Kids:  Alcohol and Drugs – is offered at the Ladner Pioneer Library on Monday, October 1 from 6:30 to 8 p.m., and at the George Mackie Library on Tuesday, October 2, from 6:30 to 8 p.m.  No registration is required. Smoking cessation workshops, led by Fraser Health, are offered on Thursday, October 11 from 5 to 6:30 p.m. at the Ladner Pioneer Library and Thursday, October 18 from 5 to 6:30 p.m. at the George Mackie Library. Your readiness will be assessed, you'll learn strategies to quit and you'll leave with resources to support your journey. To register, call 604-507-5445.
Surrey Students NOW
Surrey Students NOW are hosting a fundraiser, meet and greet on October 3 from 7 to 10 p.m. at Ultimate Banquet Hall. 8072 120th Street, Surrey. Tim Hortons plaza. Dress code: business casual. Hors d'oeuvres and beverages will be served. Tickets: $25. Tickets can also be purchased at the door or by e-transfer: info@surreystudentsnow.com. Call 604-307-8796 for more information or to purchase tickets.
Gala for PICS Diversity Village
A gala in support of PICS Diversity Village in Cloverdale is being held on October 6, 6-10 p.m., at Mirage Banquet Hall at 17767 64th Avenue in Surrey. Enjoy performances by local artists and food, and learn how this project will benefit the community. There will be a chance to win door prizes. Learn more at www.pics.bc.ca.
Conference: Supporting Students With Disabilities
Parents, guardians, self-advocates and allies of students with disabilities / special needs, who are looking to support those students in BC's K-12 education system, can find Strategies and Solutions at a grassroots conference on Saturday, October 6 at the Surrey City Hall – Centre Stage in Surrey. Conference attendees will learn skills and successes through presentations and workshops from a counsellor, lawyer, and other experts, including student and adult self-advocates. It's all part of the conference from advocacy group BCEdAccess. Tickets and more details are available on website: www.bcedaccess.com
BC-India Business Network
The BC-India Business Network is holding the 2018 Annual Grand Diwali Gala at The Ballroom, Fairmont Waterfront, 900 Canada Place, Vancouver, at 6:30 p.m. on Saturday, October 13.
Dr. Ambedkar Awards Night / Memorial Lectures
Chetna Association of Canada: Dr. Ambedkar Awards Night will be on Sunday, October 14 at 6 p.m. at Vancouver's Fraserview Banquet Hall. The nominations for the following award categories will remain open until September 30 and nominations can be sent by email at jpbirdi@gmail.com: 1. Dr. Ambedkar Social Justice Award. 2. Dr. Ambedkar Lifetime Achievement Award. 3. S. Tara Singh Hayer Journalism Award. 4. Dr. Ambedkar Arts & Literature Award. The Dr. Ambekdar Memorial Lecture was institutionalized in 2017 in partnership: Chetna Association of Canada, Dr. Hari Sharma Foundation, and various departments of Simon Fraser University and University of British Columbia. The guest lecturer will be Ms. Santosh Das, who will share her views on the legacy of Dr. Ambedkar and the efforts being made to counter prevalence of caste based discrimination in the United Kingdom. Das will deliver her lecture at UBC on October 11 at 5 p.m. and at SFU on October 13 at the Surrey campus at 1 p.m. and will attend the awards night as a special guest. October 14 also marks the anniversary day of Babasaheb's conversion or reversion to Buddhism. To observe this as a special milestone, plans will also be made to garland the bust of Baba Saheb Dr. Ambedkar installed in 2004 at WAC Bennett Library, Simon Fraser University, Burnaby Mountain. For information, email at jpbirdi@gmail.com.
Canadian Citizenship Test Preparation
Two-day workshop to prepare for Canadian citizenship. The sessions will be facilitated by MOSAIC staff. They will talk about topics such as Canada's history, symbols, government and geography, as well as the rights and responsibilities of citizenship. Free service. Registration required. October 18 & 19, 10 a.m.-1 p.m. at MOSAIC Surrey Office, #200-7134 King George Boulevard. Contact: Faustin at 778-591-9334, ext. 105 / fbilikano@mosaicbc.org.
Newton BIA: Extraordinary General Meeting
Newton BIA's Extraordinary General Meeting (EGM) of 2018 on Thursday, October 18 from 11:30 a.m. to 1 p.m. at Newton Cultural Centre, 13530 72nd Avenue. Surrey All businesses and property owners within the Newton BIA area are invited to attend (no charge). Coffee and light refreshments will be served throughout. During the EGM, there will be a vote on the following 3 motions: * To renew the Newton Business Improvement Association for a five-year mandate * To adopt a levy strategy for the next five years as part of the BIA renewal * To adopt the proposed 2019 budget as presented by the Board of Directors of the BIA. Doors open at 11:30 a.m. for registration / networking. Registration is required. Coffee and light refreshments will be served throughout.
Hiring Fair in Richmond
On Friday, October 19, 1-4 p.m., at Richmond Public Library Brighouse Branch, 100 7700 Minoru Gate, Richmond. In partnership with Richmond Public Library Brighouse Branch, Richmond Multicultural Community Services will have a hiring fair. This is a free event. Job seekers can bring their resume and come to meet potential employers in the community. This event is open for everyone. Permanent Residents bring your PR Card. For registration or more information, contact Mozhgan at mozhgan@rmcs.bc.ca / Bhavana at bhavana@rmcs.bc.ca, or call at 604-248-0433.
Altruyouth Association & Song Creative Mentorship
Present a youth conference and networking event to connect with peers and professionals to share your dreams, unlock your passions and discover your pathways at on Sunday, October 28 at Surrey Arts Center, 9:30 a.m.-5 p.m. Non-profit event. Tickets online: $25. Speakers, performers, aspirers, role models, knowledge-sharers, exhibitors, door prizes, photo booth, catered lunch. Keynote: Ravi Singh, Khalsa Aid Founder. www.sparkwithin.org. Phone: 778-835-7898.
Central City: Halloween Fun Event
Families are invited to come to Surrey's Central City from 4 to 6 p.m. on Wednesday, October 31 for a spooktacular time at the centre's free Halloween Fun Event. Kids ages 12 and under, dressed in costume, can take part in centre-wide trick-or-treating at participating stores (while limited treats last).  Plus, families can enjoy Halloween craft activities, face-painting, balloon artists, entertainment, story-time (with Black Bond Books), and more (near Winners). For more information on this free event, visit www.centralcity.ca.
(For more events, visit the "Events" section of our website at voiceonline.com)