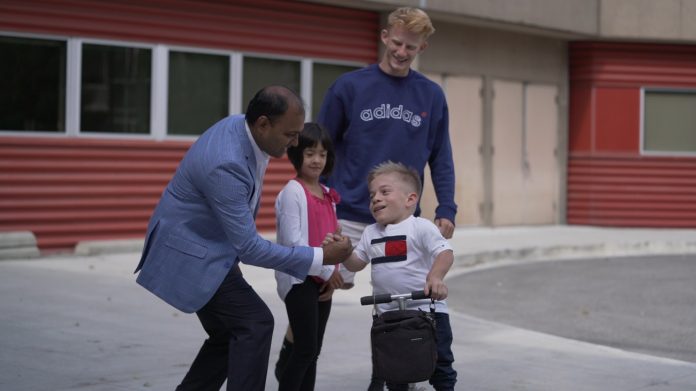 Vancouver-led initiative to end the burden of Hip Dysplasia expands to seven countries and 23 research centres including in China and India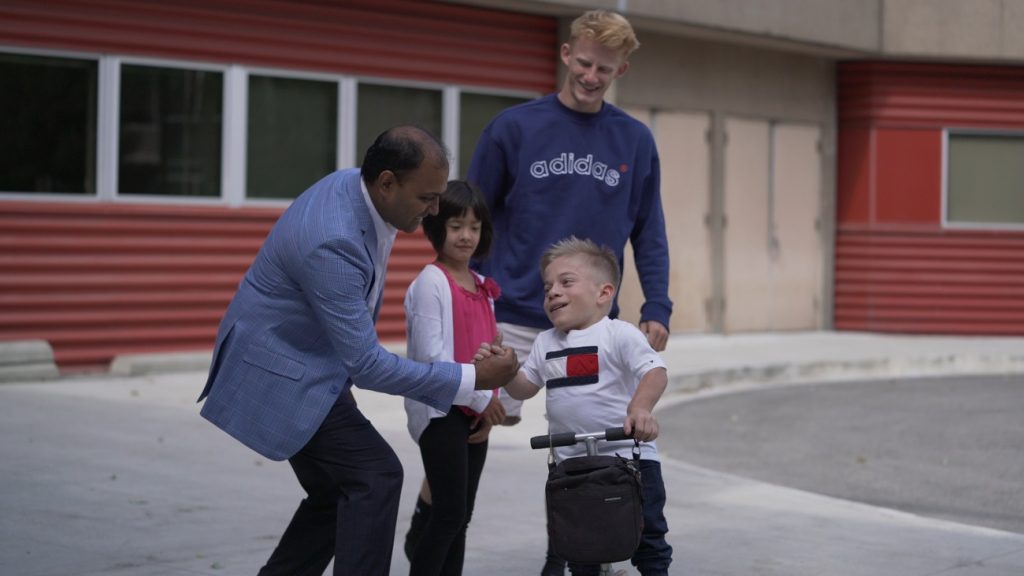 A Vancouver orthopaedic surgeon's dream of eliminating the burden of Hip Dysplasia worldwide has taken a substantial leap after recently being awarded a $450,000 research grant from the federal government's Canadian Institutes of Health Research (CIHR).
At birth, all newborns should be tested for hip dysplasia but there is currently no standardized testing and in some countries, little testing at all. When not properly diagnosed, children can go on to have numerous surgeries and physical limitations that will impact them for life, causing much suffering and significant costs to medical systems, worldwide.
Since starting I'm a HIPpy in 2016, Dr. Kishore Mulpuri and his team created the International Hip Dysplasia Registry (IHDR) research and patient registry that is now being utilized in 23 centres around the world. Top paediatric hospitals such as Boston Children's Hospital, Stanford Children's Hospital and Toronto Hospital for sick children are all participating in the Vancouver-born research, education and outreach I'm a HIPpy IDHR initiative. The Paediatric Orthopaedic Society of North America and Canadian Orthopaedic Foundation have also awarded major grants to support this initiative.
"Thanks to CIHR, the support of BC Children's Hospital and the generosity shown by our donors and committee of volunteers, we are expanding our network, building data and statistics into our IHDR at an extremely fast pace," said Mulpuri, I'm a HIPpy lead, Pediatric Orthopaedic Surgeon, BC Children's Hospital Department of Orthopaedic Surgery and Associate Professor, UBC Department of Orthopaedics.
Nearly three million babies worldwide will likely be born with some form of hip dysplasia. I'm a HIPpy and the IHDR will help those whom will directly benefit from improvements in Hip Dysplasia screening. When Hip Dysplasia is properly diagnosed and detected within the first three months of a baby's life, the likelihood of complications and surgeries later in life significantly diminishes.
"The direct financial impact of missed hip dysplasia diagnosis to Canada and US health care systems alone is approximately $625 million a year," said Regina Wilken, Executive Director, I'm a HIPpy. "The impact of I'm a HIPpy's work has so many layers – helping medical facilities around the world with data, preventing babies from missed diagnosis and countless surgeries, building a robust research resource with our IHDR that can be utilized worldwide."
Mulpuri has been travelling extensively meeting with doctors and experts in Canada, USA, Europe China and India sharing the IHDR knowledge and in some cases assisting with hip dysplasia patient surgeries.
"Our ultimate mission is to improve hip health, mobility, and quality of life for children with hip dysplasia, with the hope of someday seeing a world free from the burden of this condition," said Mulpuri. "'I'm a HIPpy' has the ability and opportunity to assist us in creating a solution to hip dysplasia for children everywhere with a proper assessment tool and registry that can be shared and utilized by medical professionals wherever they may be in the world."  
Data from the IHDR registry will be used to improve and standardize current hip dysplasia diagnosis and treatment practices around the globe, with the goal of determining the most effective screening and management techniques. The IHDR is made up of investigators, physicians and other health care professionals from a variety of countries and health care systems, reflecting the wide breadth of expertise and experience in the group. The host institution of the IHDR registry is British Columbia Children's Hospital at the University of British Columbia.
For more information about I'm a HIPpy, visit website at www.imahippy.org