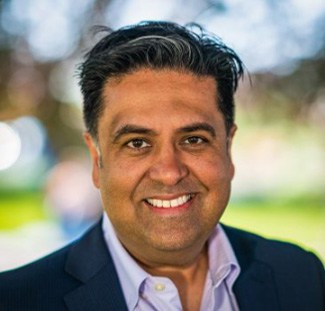 IN the last 24 hours, BC Liberal MLAs Jas Johal and Ian Paton have been forced to withdraw and apologize for their offensive remarks in the Legislature.
On Monday, Richmond-Queensborough MLA Jas Johal apologized for saying that MLA Jinny Sims represented "Surrey-Panorama, not Islamabad North."
Johal's apology followed outcry from the Pakistani-Canadian community. The Pakistan-Canada Association said Johal's comment "feeds into a troubling Islamophobic narrative." The Pakistani Canadian Cultural Association noted that Johal's BC Liberal colleagues "clapped to strengthen and show support for his inappropriate statement."
And then on Monday afternoon, BC Liberal MLA Ian Paton suggested the South Asian community needs to keep their kids out of gangs. The comments were directed to Labour Minister Harry Bains as Paton argued in favour of an amendment that would allow children as young as 12 to work in any type of job.
Paton said: "Especially for the South Asian community, this is something I cannot believe the Minister would not stand behind this amendment with the South Asian community that know it's important to keep their kids out of the bad end of town, keep their kids out of gangs and whatnot, to give them the opportunity to work and get a job at even age 12, 13, 14 and 15."
After attempting to clarify his comments without apologizing or withdrawing them on Monday afternoon, Paton rose in the house on Tuesday to withdraw his comments.
NDP MLA Jagrup Brar said: "It's disturbing to see Andrew Wilkinson's BC Liberals disrespecting people of different backgrounds. This pattern of behaviour is offensive and hurtful to our communities. British Columbians deserve much better than what they're getting from Andrew Wilkinson's team."
MEANWHILE, Paton, MLA for Delta South, said in a statement:
"DURING the heat of legislative debate, I made remarks that caused distress to some parties and I took responsibility by withdrawing these remarks unconditionally.
"MLAs were discussing the government's Bill 8, which will restrict youth under the age of 16 from having the opportunity to have a paying job. Given my own experience working on my family farm as a young person, I see the many valuable life lessons these types of jobs provide.
"It was my intention to portray that all youth of any ethnicity, or in any municipality in B.C., need to keep busy with the opportunity to work. My choice of words in the moment was unfortunate, and I wholeheartedly apologize to anyone who I offended with my remarks."